Ruby Anniversary: CLUW Returns to Chicago to Celebrate 40 Years of Progress, Activism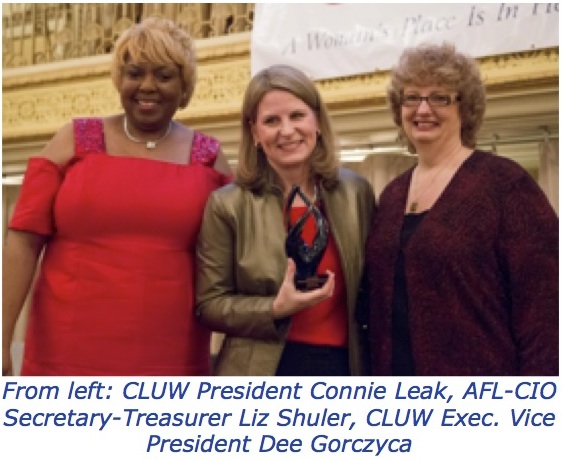 In March 1974, 3,200 women union members gathered in Chicago to address issues affecting all women in the workplace. Their slogan, "We didn't come here to swap recipes" made it perfectly clear that they were serious and they were in it for the long haul.
The result of their efforts was the creation of a grassroots national organization: The Coalition of Labor Union Women (CLUW).
On March 27, 2014, more than 400 union members and other working women re-convened in the city where it all began – this time to celebrate 40 years of activism and CLUW's founders, as well as its current activists. Read more
"Celebrating our Past…Securing Our Future" Through Education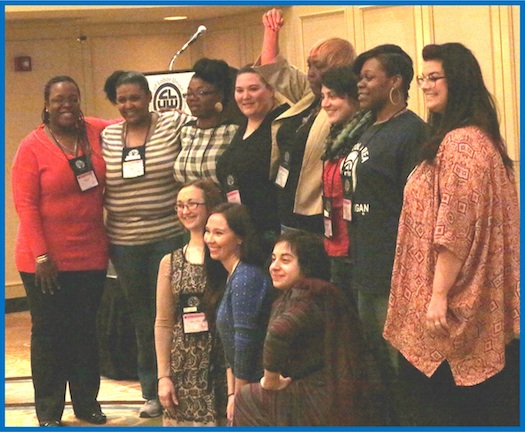 Scholarship Winners with President Connie Leak
The CLUW National Officers Council made sure that CLUW members had the necessary tools for "Securing our Future" (the second part of the 40th Anniversary celebration theme) by holding a leadership education conference that began the same day as the celebration.
CLUW National President Connie Leak, who opened the plenary explained, "We want to empower women to take on leadership roles. The vast amount of knowledge and experience each class provides will give inspiration to the new and upcoming leaders. We can all agree that when women succeed, women lead!"
She noted that sessions were designed to give union women skills so they can play a prominent role in their unions and their communities. Participants who completed the required number of sessions received a CLUW Certificate of Completion."
The training offered tracks of six hours each. They included: Public Speaking, Leadership, Community Partnership/Engagement, Political and Legislative Action. Additionally, participants were able to select among 14 individual workshops on a wide variety of subjects – many of which were run twice.
The three-day conference attracted more than 200 CLUW women (and new members who came and joined) from throughout the country. Read more.
Labor is Largest Delegation at White House Working Families Summit: CLUW Plays Active Role in Pre-Summit 'Speak Up!' Event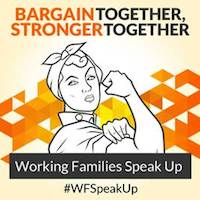 More than 1,000 people were in attendance at the White House Summit on Working Families on June 23, which was convened to start an important conversation about issues affecting working families: accessing good jobs, raising the minimum wage, creating flexible schedules, securing paid family leave, providing quality affordable child care.
The 250 representatives from organized labor and worker centers made up the largest delegation there – which was obvious every time someone on the stage or at a mike said the word "union" or "collective bargaining."

The day before, labor/work center delegates gathered at the AFL-CIO headquarters for a Labor Speak Up!" event that provided an opportunity for delegates to share their stories both formally and informally about work and work-life issues and the value of a union and a collective bargaining agreement –especially for women and families.

See photo below of CLUW Delegation. Read more by clicking here.
White House Summit Focuses on Issues Important to Working Women and Families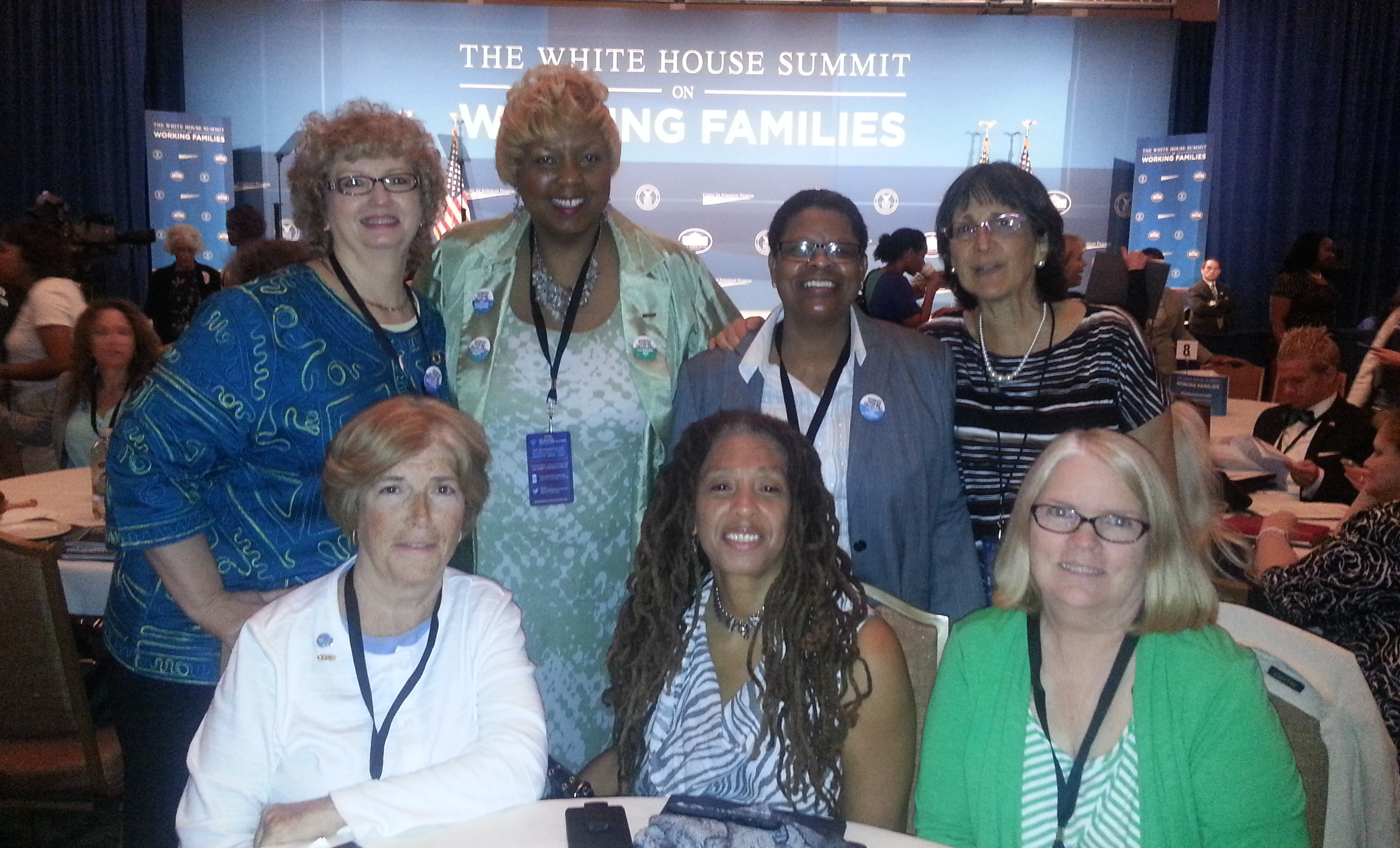 The 250+ union delegation (out of 1,000 in attendance) was the biggest delegation at Monday's White House Summit. This fact was obvious each time reference was made to unions or collective bargaining . The "official" CLUW delegation was small, due to limited tickets available, however, there were many CLUW members in attendance, representing their respective union. Here is a photo of the CLUW delegation. From the left, front – Vice Pres. Elisa Riordan (CWA), Vice Pres. Carolyn J. Williams (IBEW), Membership Coord. Karen See (APWU); back row -- Exec. Vice Pres. Dolores Gorczyca (IFPTE), CLUW Pres. Connie Leak (UAW), Vice Pres. Sarah Reynolds (ATU), Special Asst. to the Pres. Carolyn Jacobson (UAW). Read more by clicking here.
"Next Generation of IBEW Organizing" Features CLUW Women

This video entitled the "Next Generation of IBEW Organizing" shows the Youth Movement within IBEW Local 1245, in California.
All of the women in this video are active members of the Central California Chapter of CLUW. One of the members is Donchele Soper who was one of the participants in the Young Workers Panel at the 2013 CLUW Convention in Reno, Nevada.
Summer Schools Sponsored by UALE
The United Association of Labor Education is sponsoring the four 2014 Summer Schools throughout the country.  These schools are a wonderful place to learn, feel empowered and make connections and friendships.
Read More...
The U.S. Supreme Court on June 30 struck two forceful blows to America's workers in their rulings Harris v. Quinn and the "Hobby Lobby" case. In Harris v. Quinn, the justices said that workers cannot be required to either  become dues-paying members of the union or to pay their "fair share" of dues that cover the costs of collective bargaining. Read More...