Past Articles
Archive of Articles that were originally posted on our Front Page and have been moved here to preserve the content of the article or event.
Happy Thanksgiving
The Coalition of Labor Union Women would like to wish you and yours a Happy Thanksgiving! Our Offices will be closed Thursday, November 28th and Friday, November 29th for the Holidays.
2013 Biennial CLUW Convention
SATURDAY, NOVEMBER 16, 2013
7:00 AM - 7:30 AM Walking - Sponsored by the Health & Wellness Comm.
7:30 AM - 8:00 AM Body Movement - Sponsored by the H & W Comm.
8:00 AM - 1:00 PM Exhibit Hall Open
8:00 AM - 9:00 AM Convention Registration
9:00 AM General Session
7:00 PM Gala Reception
You can access the Convention Agenda by clicking here.
Those CLUW Members who are not attending Convention we invite you to stay informed of events via our website and on Social Media. We will be posting updates to the CLUW Facebook Group and on Twitter. Those of you on Twitter look for the Hashtag #CLUW2013CONV for updates.
We will also be posting photographs from Convention in the 2013 Convention Photo Gallery on the website which can be accessed by clicking here.
2013 CLUW Convention Press Release
###
Veteran's Day 2013
On Monday, November 11, 2013, we honor the Men and Women who have served our Nation proudly. Happy Veteran's Day to all those who fought for US.
CLUW Sister Remembers March on Washington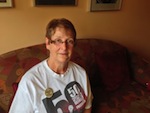 April Smith, a member of Metro-Detroit CLUW attended the March on Washington in 1963 and just attended the event last weekend on the 50th Anniversary. April was recently interviewed by CBS Radio and an article appeared in the Royal Oak Patch and we have provided you a link so you can read the article.
CLUW: Standing Up For Working Women and Pushing Young Women Forward
SOLIDARITY STATEMENT by Karen J. See, as published in Press Associates Union News Service Labor Day Special Edition.
CLUW: STANDING UP FOR WORKING WOMEN AND PUSHING YOUNG WOMEN FORWARD
Today, the Coalition of Labor Union Women (CLUW) is reflecting on the past year and looking forward as we fight on behalf of working women and their families.

One of CLUW's priorities is to push for legislation that would help eliminate the persistent wage gap between men and women. According to the AFL-CIO Department of Professional Employees, women continue to earn just 77 cents for the average man's dollar, with African-American women and Latina women making even less at 72 cents and 62 cents respectively.

In June, CLUW members lobbied the House and Senate in favor of the Paycheck Fairness Act (S84/HR377), which would update the Equal Pay Act of 1963 by closing loopholes that have allowed wage discrimination to persist, including prohibiting retaliation when inquiring into other employees' wages.

As we move forward, CLUW is eager to increase the younger generations' involvement in our organization and to provide training that will help young women acquire the skills they need to assume positions of leadership within their unions. This past fall CLUW won a grant from the Berger-Marks Foundation which allowed 10 young union women to attend a 3-day skills building training in November. By training young union women we ensure a future voice for CLUW and a growing labor movement.

CLUW has been a strong advocate for health care education for union women. And of course health care includes reproductive health and reproductive justice.

Reproductive choice has been under an increasing amount of attack in 2013, with over 690 proposed state-level restrictions on reproductive rights for women so far, according to the Guttmacher Institute. In addition to the state-level restrictions, federal legislation has been proposed that attempts to undercut Roe vs. Wade, such as the recent Pain-Capable Unborn Child Protection Act (HR1797) which passed in the House this past June.

We are also particularly proud of the passage of the Violence Against Women Reauthorization Act of 2013 (VAWA). The passage of VAWA is a big victory for all women and families, as it provides resources, training, prevention and protection that have helped to decrease domestic violence rates in the past. What is new to this version of the bill is the inclusion of special provisions that extend to Native American, LGBT, immigrant, and college students, populations that in many ways slipped through the cracks of the protections granted in previous VAWA bills.

The action CLUW has taken this year in support of working women and families has not been without the memory and inspiration of four great CLUW icons, Joyce D. Miller, Gloria T. Johnson, Addie Wyatt, and Elinor Glenn, who have passed this year.

Joyce D. Miller, a founding member of CLUW and president from 1977 until 1993, passed away in late June of 2012. Among her many accomplishments, Miller was elected as the first woman to serve on the AFL-CIO executive council, and was appointed by President Bill Clinton to head the Glass Ceiling Initiative.

Gloria T. Johnson, a founding member and president of CLUW from 1993 until 2004, passed in February of this year. Johnson was the second African-American woman elected as Vice President of the AFL-CIO, and was appointed by President Bill Clinton to the President's Commission on the Celebration of Women in American History, among countless other of her contributions to the labor, women's, and civil rights movements.

Addie Wyatt, who passed in late March, 2012, and Elinor Glenn, who passed in late April of 2013, were both founders and officers of CLUW, and were instrumental in making the organization what it is today.

Over the past months we have honored these four women's lives, and have reflected on the meaning they have had to us at CLUW. These women were ahead of their time, showing great courage as they spoke out against issues that in some cases were not embraced by the labor movement. CLUW has looked to these women as mentors and continues to hold their memory as inspiration for the work we do.

Looking forward, CLUW is excited to bring new energy to the labor movement with our upcoming convention. The planning of this biennial convention has been a high point for us, and we hope you will join us in Reno, Nev., in November! More information on the convention and how to sign up is available on our website, www.cluw.org.

While families around the country are celebrating together this Labor Day, CLUW celebrates the advancements the labor movement has made for women and families this past year and in years past. This next year will include a continuing fight for women's health care, wage equity, and the many other important concerns for working women, families, and CLUW.
###


Join CLUW at the 50th Anniversary March August 24th in Washington, DC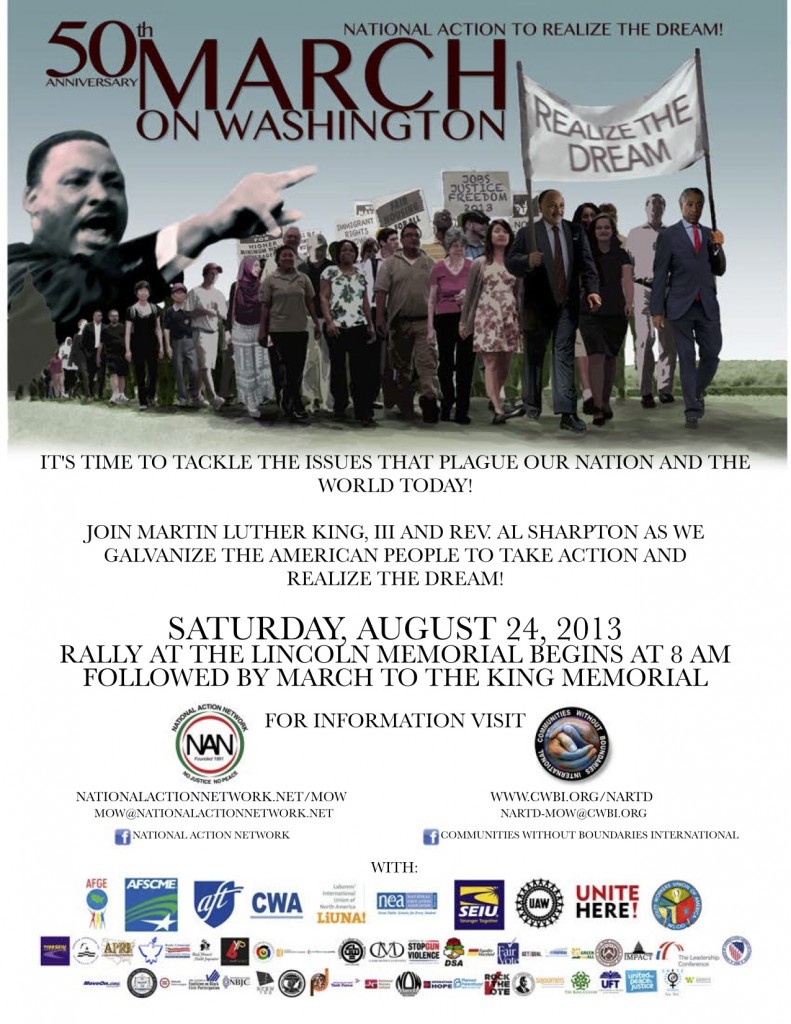 We will be marching this Saturday, August 24th with our sisters and brothers from labor, women's, civil and human rights and peace groups to celebrate the 50th Anniversary March on Washington and to call for increased activism so that the unachieved goals for human needs, jobs voting rights and equality can be met.

We know folks will be coming from different parts of the country and many will be marching with their own unions, etc.. For those of you who can join CLUW we would love to have you march with us.

We'll be meeting at 8:30 a.m. at the Smithsonian Metro Stop (orange and blue Metro lines). For more Metro information for the march click here. Please wear a CLUW T-Shirt or hat or button and if you are marching with your union contingent or a community organization please try to wear a CLUW button also. .

The March begins at 8 AM with a rally in front of the Lincoln Memorial, featuring a wide array of speakers from a broad spectrum of organizations. After the rally, the crowd will march to the Martin Luther King Jr. Memorial and then to the Washington Memorial.

We hope to see you there. You can find more information about the March and a calendar of events click here.
Social Security Cuts Heating up in Congress, While CLUW Fights the Flames
This summer CLUW has been working hard to battle the heat brought from Congress to cut Social Security by means of a new "Chained Consumer Price Index (CPI)" formula. Currently Social Security's cost-of-living adjustment, or COLA, is designed to adjust social security benefits to the current cost of living. The "Chained CPI" is a formula Congress has proposed that would not take into account the significant portion of a senior's budget which goes towards medical costs. The cut resulting from a "Chained CPI" formula would be immediate, and would compound benefit reductions so that seniors lose more as they get older. A senior retiring at age 65 in 2011 would lose about $6,000 in benefits over 15 years using this formula. "Chained CPI" is a smaller measure of inflation, which operates under the assumption that seniors can replace purchases with less expensive alternatives and ignores the fact that costs such as health care cannot be substituted.
Judy Beard, CLUW National Treasurer, liaison to the Mature Women Workers Committee and Director of the American Postal Workers Union (APWU) Retiree Department commented,
"…President Obama stated in his state of the Union address in 2011 that we should strengthen Social Security without cutting the benefits of current retirees, and he needs to keep his promise, because retirees (receiving an average yearly benefit of just $14,669.16) don't deserve the burden of the deficit which they didn't cause.
As with many issues facing the working class, such as unemployment and underemployment, stagnant low wages, and workplace discrimination, cutting Social Security by instituting the chained CPI (or through any other means, such as raising the retirement age) will affect women (and our families who depend on us) even more harshly. We already know that the average Social Security benefit is lower for women than for men, and women rely even more on their Social Security income than men do. Social Security is a critical anti-poverty program for women and their families, and older women are more at risk for poverty than older men, partly due to higher health care costs. Women especially simply cannot afford this cut to their essential Social Security benefits, and no Social Security recipient deserves to have the burden of federal budget cuts amount to their having to choose between the mortgage and health care..."
On June 29th, Eleanor G. Bailey, director of APWU's retirees in the Metro New York City area, and a past National Vice President of CLUW, represented CLUW in New York City for a forum on social security, hosted by the New York Chapter of the National Action Network Political Action Committee (NANPAC). Dawn Jones, the chairwoman of NANPAC, is also a CLUW member. Joining Eleanor Bailey on the panel were four other experts, including Dionne H.E. Polite, Associate Director of Multicultural Initiatives of the AARP of New York, Jacquel Ryan, Medicare Benefits Specialist for Metroplus, Benjamin W. Veghte, PhD, Research Director for Social Security Works, and Edlyn Wiler, Esq., of the Harlem Community Law Office. The program was presented to seniors, caregivers, families and the general public with over a hundred in attendance.
Sister Bailey explained, "Woman can least afford any cut in benefits …many [women] have worked in low paying jobs or have worked part time, so their benefits are lower than men's. Also, women tend to live longer than men. The "Chained CPI" cuts would be devastating in their later years." She informed the group that the Chained CPI formula would amount to a $1,000 or more cut to our seniors' budgets annually, and asked, "Who can afford this? How are [seniors] going to buy health care cheaper?" Social security cuts affect all seniors, and, as Sister Bailey pointed out, Chained CPI "puts seniors – especially those in their 80's and 90's – at risk for poverty. 1 in 6 older Americans live in poverty."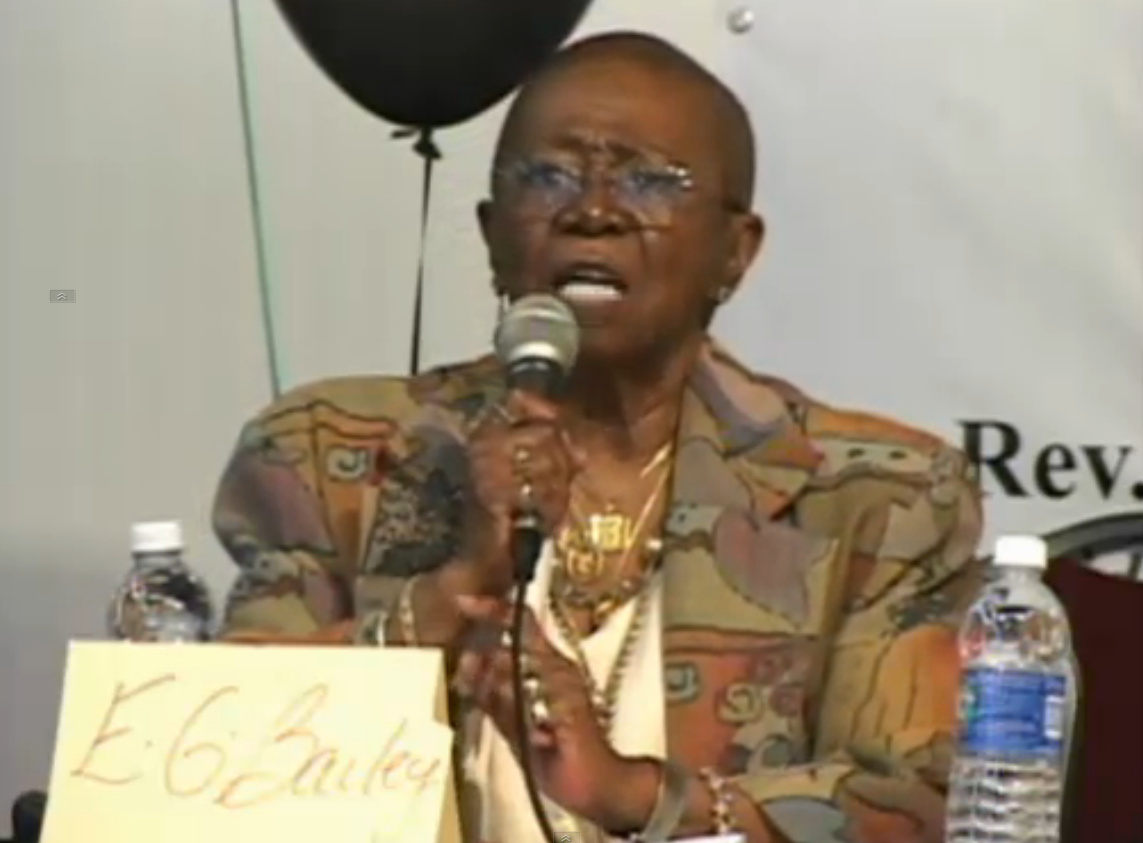 Ms.Bailey urged the audience to join with New York seniors, and from around the country, to participate in the National Day of Action against Chained CPI.
On July 2nd, in over 50 cities nation-wide, over 2,000 people demonstrated against the Chained CPI by lining up and creating a human chain against the Chained CPI. Organized by the Alliance for Retired Americans, many CLUW members, including Eleanor Bailey, participated in this day of action.
In Ohio, lifetime CLUW member Toni McBroom (past IAM member) along with union members from the Steel Workers, IAM, and UAW and retirees, families, and children demonstrated against the Chained CPI outside Ohio 5th district (R – Bowling Green) Congressman Robert Latta's office on the National Day of Action. Below the group is pictured with signs that read "Chained CPI = stealth tax on the middle class and cuts for seniors," "Social Security is an earned benefit" and "Say no to chained Social Security cuts."

CLUW members from the San Francisco CLUW chapter and the APWU retiree's chapter along with San Francisco APWU Local VP Angela Bostic, pose in front of the federal building on July 2nd in APWU and CLUW paraphernalia.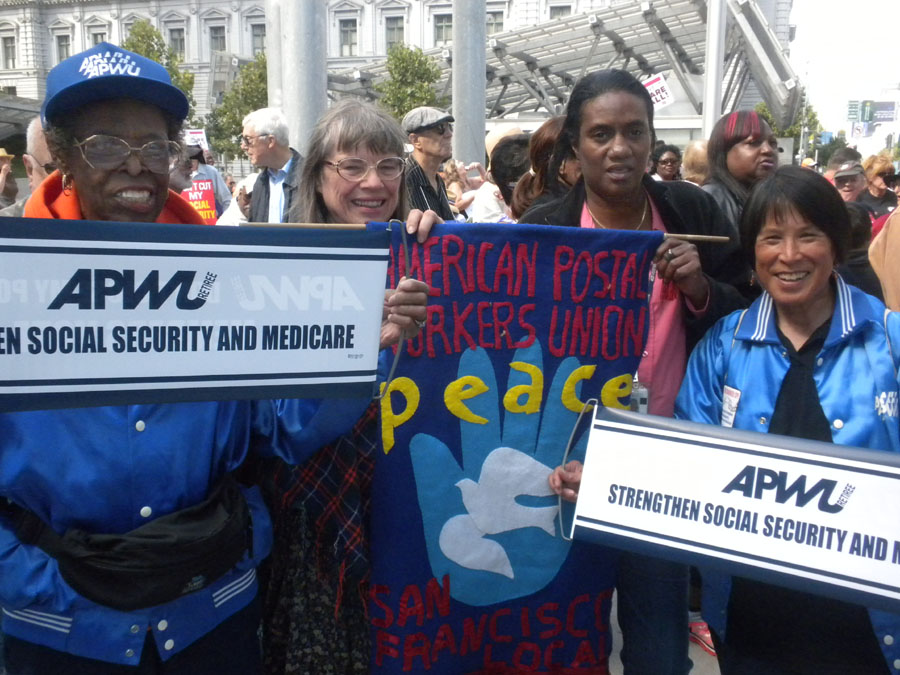 Photo l-r Jean Taylor, Alice Lindstrom, Angela Bostic and Karen Wing
You are encouraged to sign a petition in support of a bill introduced by Senator Tom Harkin (D-Iowa) called "The Strengthening Social Security Act of 2013" (S. 567), an alternative to the Chained CPI formula, which would increase seniors' Social Security benefits. This new formula, called the "Consumer Price Index for the Elderly (CPI-E) would take into account senior costs such as healthcare and housing to ensure a Social Security benefit that adequately reflects inflation.
Statement by the Coalition of Labor Union Women Upon the Acquittal of George Zimmerman
FOR IMMEDIATE RELEASE
Contact: Carol Rosenblatt 202.508.6951 csrosenblatt@cluw.org
July 16, 2013: The Coalition of Labor Union Women (CLUW) is angered and deeply disheartened at the not guilty verdict issued over the weekend in the case of George Zimmerman who was charged in the killing of Trayvon Martin, a 17 year old un armed African American young man in Sanford, FL last year.

Benjamin Todd Jealous, President of the NAACP commented upon the verdict, "The most fundamental of civil rights—the right to life—was violated the night George Zimmerman stalked and then took the life of Trayvon Martin. We ask that the Department of Justice file civil rights charges against Mr. Zimmerman for this egregious violation."

CLUW joins in this appeal to the Department of Justice and joins with our sisters and brothers in communities throughout the country who are seeking justice..

In today's Washington Post Clifford Alexander, an attorney in the Johnson White House who later headed the Equal Employment Opportunity Commission said, "The clear reason why Zimmerman had the audacity to approach this child was that he saw the color of his skin as a threat."

Karen J. See, CLUW's National President remarked that, "We deplore the existence of the "Stand Your Ground" legislation in Florida promoted by ALEC (America Legislative Exchange Council) and backed by the right wing billionaire Koch brothers that creates an environment for violence that was exhibited in this case.""

CLUW adopted a resolution at its March National Executive Board meeting calling for gun control laws and this atrocity should renew this effort now more than ever.

CLUW is proud of our diverse constituency who has a long history of standing for social justice and we extend our sympathy to the family of Trayvon Martin at this time..

We reflect on the words of Representative John Lewis, a life- long activist for racial justice commenting on the verdict, "I am deeply disappointed by the verdict in the Trayvon Martin case. It seems to justify the stalking and killing of innocent black boys and deny them any avenue of self-defense. On the eve of the 50th anniversary of the March on Washington, I think it demonstrates the distance this nation still must go to fulfill the vision of equal justice Martin Luther King Jr. gave his life to defend. I hope this verdict will serve to open some kind of meaningful dialogue on the issues of race and justice in America."

We have a long way to go to reach a fair and just country for all. Please sign the American Federation of Teachers' petition to urge Attorney General Eric Holder and the Justice Department to continue investigating the death of unarmed teenager Trayvon Martin. Sign the AFT Petition - Justice for Trayvon Martin.
CLUW Condemns House of Representatives Vote on Abortion Ban
Coalition of Labor Union Women (CLUW) Condemns H.R. 1797: Abortions at 20 Weeks Banned - Putting Women's Health at Risk
FOR IMMEDIATE RELEASE
Contact: Carol Rosenblatt 202.508.6951
csrosenblatt@cluw.org

June 19, 2013: Yesterday, the U.S. House of Representatives voted 228 to 196 in favor of H.R. 1797, the "Pain-Capable Unborn Child Protection Act," an act that prohibits a woman from obtaining an abortion twenty weeks after conception. This abortion ban includes only limited exceptions that include some cases of rape and incest, and cases when a mother's life is threatened, excluding risks to a mother's health.

H.R. 1797 conflicts with the constitutionally protected right granted to women through the Roe v. Wade Supreme Court decision of 1973 which gives women the right to terminate a pregnancy up until a doctor determines fetal viability, usually 24 weeks after conception.

CLUW, with its strong commitment to the protection of women's health (including reproductive choice), opposes H.R. 1797, which strips a woman of both her safety and her basic right to her own body. Karen J. See, CLUW National President, remarks, "It is really outrageous that with so many women currently out of work in our country, Republicans are consistently voting against pro-women, pro-family measures such as equal pay, raising the minimum wage, and paid leave and are instead focusing on legislation that would restrict women's reproductive choice, legislation that most women oppose."

Further progress on this legislation is doubtful, as the White House has stated its intention to veto H.R. 1797 should it come to that. This bill is not an isolated attack on women's rights. According to NARAL Pro Choice America, 14 states have enacted 32 new measures implementing abortion restrictions this year. H.R. 1797 is the most restrictive abortion bill voted on by Congress in a decade.

CLUW will continue to educate working women about important health care issues, including reproductive health.

The Coalition of Labor Union Women is a national membership organization based in Washington, DC with chapters throughout the country. Founded in 1974 it is the national women's organization within the labor movement which is leading the effort to empower women in the workplace, advance women in their unions, encourage political and legislative involvement, organize women workers into unions and promote policies that support women and working families.
The Equal Pay Act Turned 50 on June 10th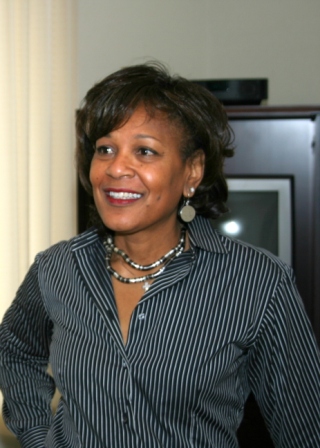 By Arlene Holt Baker, Executive Vice President, AFL-CIO, Member, Coalition of Labor Union Women
The Equal Pay Act was landmark legislation. As Democratic Leader Nancy Pelosi remarked in a press conference last Thursday, "He [President John F. Kennedy Jr.] knew it was a first step to end the "unconscionable practice"– in his words – of paying women less than men for the same amount of work. But in the course of 50 years, loopholes in the Equal Pay Act were carved out and exploited. Disparities affecting minority women widened. And the 'unconscionable practice' persists."
The increase of working women during the past 50 years is phenomenal. Now working women make up almost half of the total workforce in the United States. Their impact on the economy is enormous and their contribution to their family's economic well-being is more important today than ever before.
But after 50 years, the average full-time woman worker's wages have only improved by 18 cents compared with every dollar that a man earns. In 1963, the average wage for women was 59 cents compared with men's earnings and today it is 77 cents. And for African American and Hispanic women, the numbers are even more devastating: For African American women, the pay gap is 64 cents and for Hispanic women, it is 55 cents compared with white non-Hispanic men.
Working mothers are penalized, too. A June 1 MomsRising e-mail message noted:
"A recent study found that with equal resumes and job experiences, mothers were offered $11,000 lower starting salaries than non-mothers (fathers, on the other hand, were offered $6,000 more in starting salaries than non-fathers). Another study found that women without children make 90 cents to a man's dollar, mothers make 73 cents to a man's dollar and single moms make only about 60 cents to a man's dollar."
Women who work full-time, year-round will typically lose $443,360 over their lifetimes because of the wage gap.
Many women and people of color work as teachers, librarians, restaurant workers and child care workers where salaries are low. Even when working in male-dominated fields that pay more, women still earn less. (See the Bureau of Labor Statistics report on salaries for men and women here.)
One way to address these problems is to urge passage of the Paycheck Fairness Act (S. 84/H.R. 377), which would close loopholes in our existing equal pay laws, prohibit retaliation against workers who ask about or share wage information and empower women to better negotiate salary and benefit increases. Last Thursday, the Coalition of Labor Union Women, AAUW (American Association of University Women), Alliance for Justice, the American Civil Liberties Union, Jewish Women International, MomsRising, the National Council of Jewish Women, the National Council of Women's Organizations, the National Partnership for Women and Families, the National Women's Law Center, UltraViolet and 9to5 participated in a multi-generational lobby day. They asked House and Senate members to cosponsor the Paycheck Fairness Act and urged House members to sign on to a discharge petition led by Rep. Rosa DeLauro (D-CT) that would bring the Paycheck Fairness Act to the floor.
My 18-month old twin granddaughters, Logan Sophia and McKenzie, deserve to grow up in a world of fairness and equality. I wish for them what every grandmother wishes for their grandchildren: Happiness, success in school, finding a career that brings them satisfaction, fairness, justice and a voice at work.
A collective bargaining agreement is one of the best ways to fight discrimination in the workplace and close the gender wage gap. The Department for Professional Employees, AFL-CIO, said in its 2013 fact sheet: "Union preschool and kindergarten teachers earned 52 percent more than their nonunion counterparts, while for elementary and middle-school teachers, the union wage advantage was 36 percent.….In 2011, union women earned weekly wages that were 26 percent more than nonunion women."
Please join me in recognizing the anniversary of the Equal Pay Act and contact your U.S. Senators and Representative and ask for their support for the Paycheck Fairness Act—a step in closing the wage gap.
Thank you.
Click here to add your name to the MomsRising Petition
17th Biennial CLUW Convention Call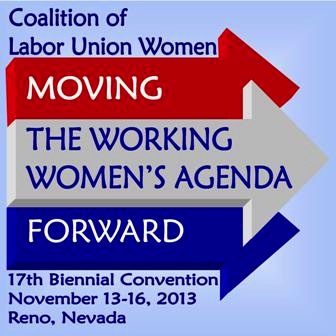 It is with great pleasure that we issue the Official Call for the 17th Biennial Convention for the Coalition of Labor Union Women, November 13-16 at the Grand Sierra Resort & Casino, located in Reno, Nevada. The theme of this convention is "MOVING THE WORKING WOMEN'S AGENDA FORWARD".
This convention, for the first time in our history, is a member convention. To participate in the convention with voice and vote all you need to be is a Regular National CLUW Member in good standing on September 30, 2013. Hotel Reservations & Registration must be made by October 15, 2013.
The women's movement and the labor movement are facing some of the biggest challenges in our history, with battles on every front. This is our opportunity to engage those in the labor movement and our friends who are not part of the labor movement and to learn how we can Move the Working Women's Agenda Forward.
This convention is about working together to set new goals and frame our objectives from the founding principles that guide the work of our organization. Progess is made possible by networking, sharing information and developing ideas to form new programs and policies.
On Wednesday, November 13, 2013, we will offer a wide variety of workshops. Details will be posted here on the website in a few weeks.
Please note that observers are welcome to attend the convention and fully participate in all activities. However, they will be required to pay the appropriate registration fee and will be seated in a special section in the convention hall as they will NOT be able to vote.
We hope you will enjoy this exciting convention which includes workshops on a variety of topics, dynamic speakers and sessions to inspire and empower delegates and guests.
Online Convention Registration is now available. To get started visit our Convention Page.
Hotel Reservations can be made by clicking here.
Pregnant Workers Fairness Act Re-Introduced on May 14 in the House and Senate
62% of women in the United States who gave birth In a one year period also worked during that time. Treating pregnant workers fairly is important to working families and is critical to our economy. The Pregnant Workers Fairness Act is needed to address problems many pregnant workers have on the job...

The Pregnant Workers Fairness Act requires employers to make the same types of accommodations for pregnancy, childbirth, and related medical conditions that they already make for disabilities. It is sponsored by Senators Robert Casey (D-PA) and Jeanne Shaheen (D-NH) and Representatives Jerrold Nadler (D-NY), Carolyn Maloney (D-NY), Jackie Speier (D-CA), Susan Davis (D-CA), and Marcia Fudge (D-OH) CLUW was one of many organizations that signed on to a letter to Congress prior to the bill being reintroduced on May 14th. You can find the letter by clicking here.

Despite the Pregnancy Discrimination Act of 1978, employers routinely deny requests for temporary work adjustments by pregnant workers. All too often pregnant women are given an impossible choice – endanger your pregnancy or lose your job. That's because when some pregnant workers ask for adjustments in their job duties so they can continue safely working — like avoiding heavy lifting or staying off ladders—their bosses deny their requests , even when the adjustments were offered to other workers. As a result, some women who want and need to continue working throughout their pregnancies have been fired, forced to quit, or forced onto unpaid leave.

For more information please check out the fact sheet from the National Partnership for Women & Families that you can find by clicking here.

Please call or e-mail your Members of Congress today and ask them to co- sponsor this bill. You can find contact information by clicking here.

Union Women Summer Schools

Starting this June, summer schools for union women will be taking place in several locations throughout the country

The Western Region takes place June 25-30 at the University of Washington, Seattle, Washington
The Northeast Region takes place July 20-25 at Cornell University, Ithaca, NY
The Midwest/Southern Regions take place August 15-18 at the Wyndham Riverfront in Little Rock, Arkansas

These schools are wonderful opportunities to gain knowledge, and do so in a great environment with other women from various unions. Just about everyone who has had a union women summer school experience raves about it. If you have not yet participated please consider attending this summer. CLUW is an enthusiastic endorser.

Please find more details and application information here: The United Association for Labor Education (UALE) is one of the sponsors and many of the instructors are members of the organization.

CLUW Members speak out on why equal pay is important ...
"What Equal Pay Means to Me" - Greater NJ CLUW Chapter Members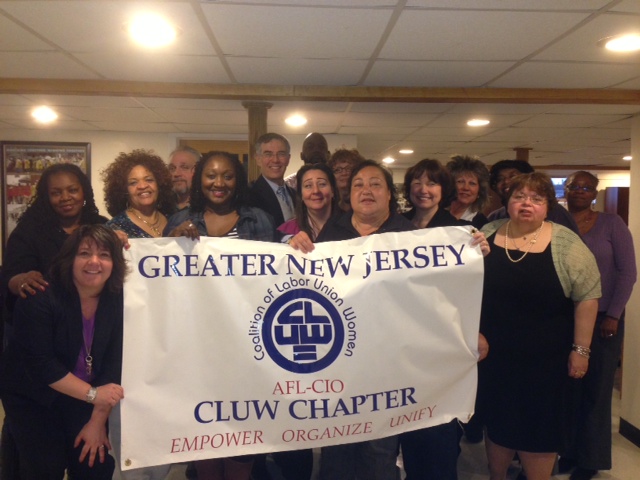 Photo: members of the Greater NJ CLUW Chapter at a meeting on April 3 at the Local 195, IFPTE office in Milltown, NJ.
Chapter president, Mabel Serrano (CWA) holding banner towards right; Congressman Rush Holt, NJ 12th Congressional District was a guest at the meeting and is pictured behind Mabel.
"Pay equality means finally breaking the glass ceiling which inhibits a woman's self-esteem, health & well- being; means long due recognition that women have great working skills for success." – Deborah Spencer, IFPTE
"A wage that a woman can raise and support her family equal to what a man would do, 'Breadwinner'." – Cecelia Leto, USW
"Pay equity means to me that I am respected the same as a man; I am acknowledged for my skills and my intellect, not seen as the "lesser" gender; and that the playing field is finally level." – Darlene Smith, AFT
"Being "respected" for the knowledge I bring daily to my job. It's also about the future for our daughters." – Lisa Ciccone, IFPTE
"Fair wages benefits that would equal a living wage and keep up with inflation." – Elsie Issacson, CWA
"Pay equity means that I can take care of me and my family if I don't have a husband. Treat me as an equal when it comes to wages." – Dorothy Grauer, AFT
"Respect due to me." – Bridget Bryant, IFPTE
"Recognizing that women are providing as vital a role in the workforce as men." – Mabel Serrano, CWA
"Equal pay and respect for the work one does no matter the gender. Gender should not tip the wage scale." – Timothy Rudolph, IFPTE
"A long time coming, women are just as vital as men in the workforce." – Wanda Gilliam, IFPTE
"It's about time!" – Karen White, AFT
"It's about full recognition that women are entitled to equal pay for equal work that men do. It's about true fairness." – Franceline Ehret, IFPTE
"Pay equity means having the ability to earn wages equivalent to that of a male counterpart for work that in many cases women can do better! It saddens me however, that it took so long to make this wrong right." – Karen Bellamy Lewis, IFPTE
"Pay equity means not working the first ninety plus days for free but rather getting paid every hour of every day." – Congressman Rush Holt, NJ 12th Congressional District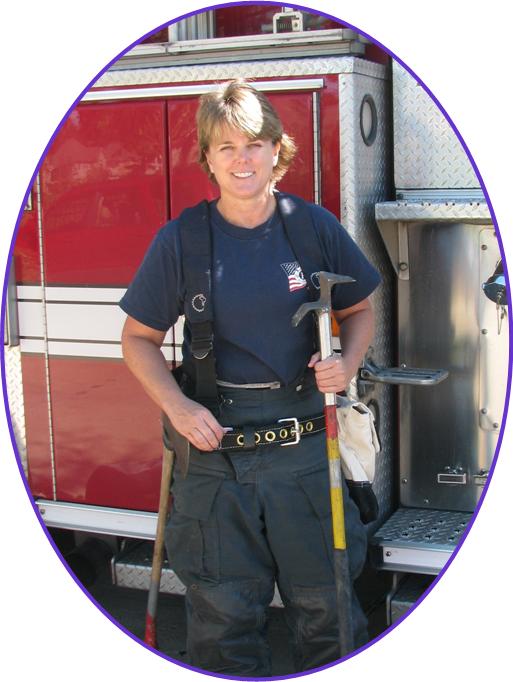 "It is unimaginable that we are still talking about equal pay in the United States in 2013. Yet, here we are with no equality in sight. Today pay inequity has a broader reach than ever before with more women working and providing for their families as the major financial support. We have more families and more children suffering as a result. I'm thankful that my Union has guaranteed me the same pay as my male counterpart. I wish every woman was afforded the same guarantee!"
Michele Newby, CLUW National Vice President (IAFF), Chapter President, Greater Kansas City CLUW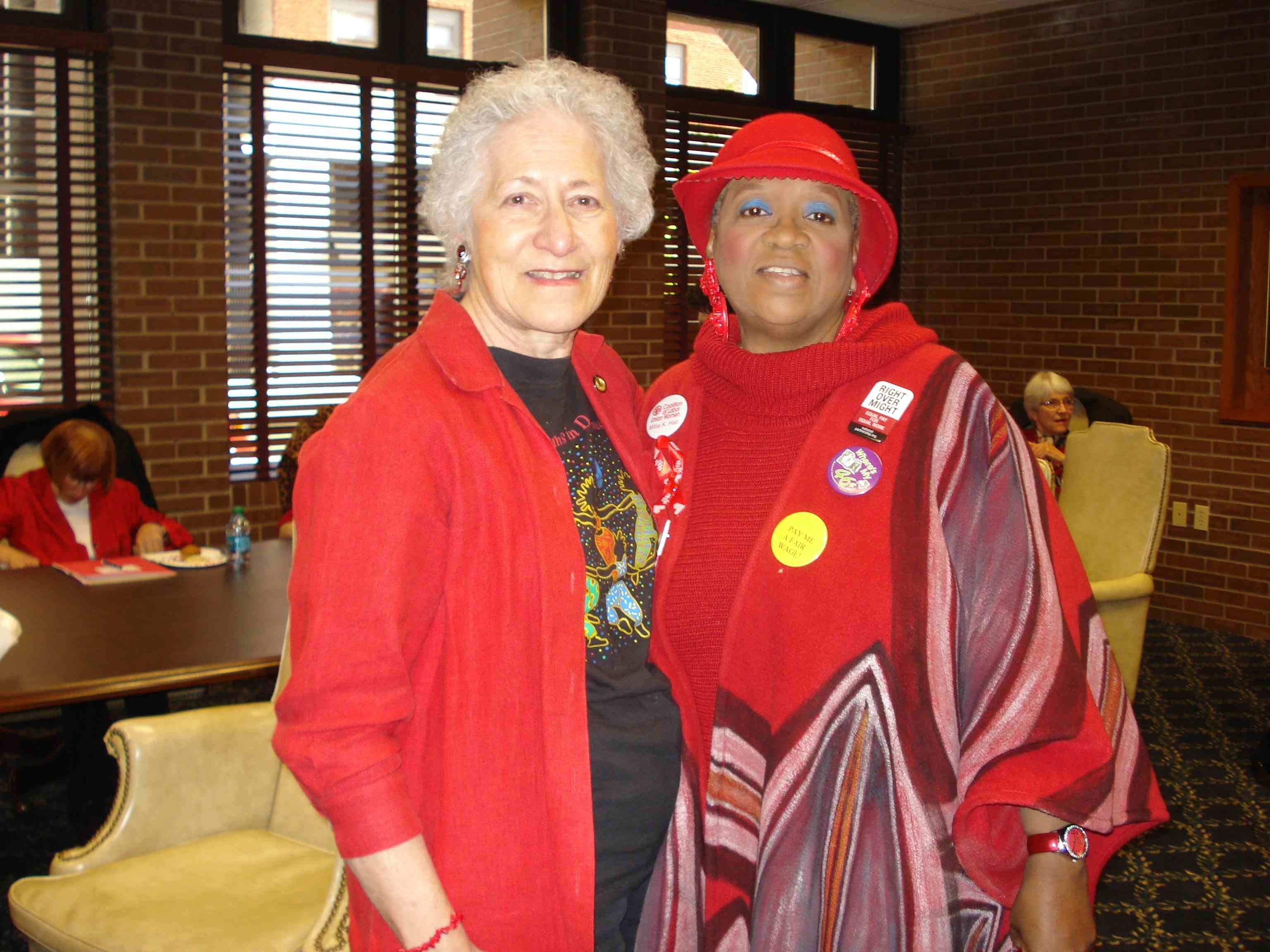 Millie Hall said,"On Tuesday, April 9th, we will again renew our commitment to end wage discrimination and our desire and commitment to obtain EQUAL PAY. The women in Michigan are still seeing "Red." At a time when America's economy is facing erosion and a downturn, every penny counts in order to survive. It's time to close the gender wage gap. Our work ethics, skills and abilities, not our ethnicity, age, religion or gender should determine our value. "Women are Not Worth-Less". Let's stop blocking the equal opportunity path for women — women have earned the right to equal pay and deserve to receive equal pay for equal work."
Millie Hall, OPEIU, President Metro-Detroit CLUW on right with Jacquie Steingold, CLUW member and Administrative VP of Wayne County NOW at 2012 Equal Pay Day commemoration in Michigan wearing red to recognize the day.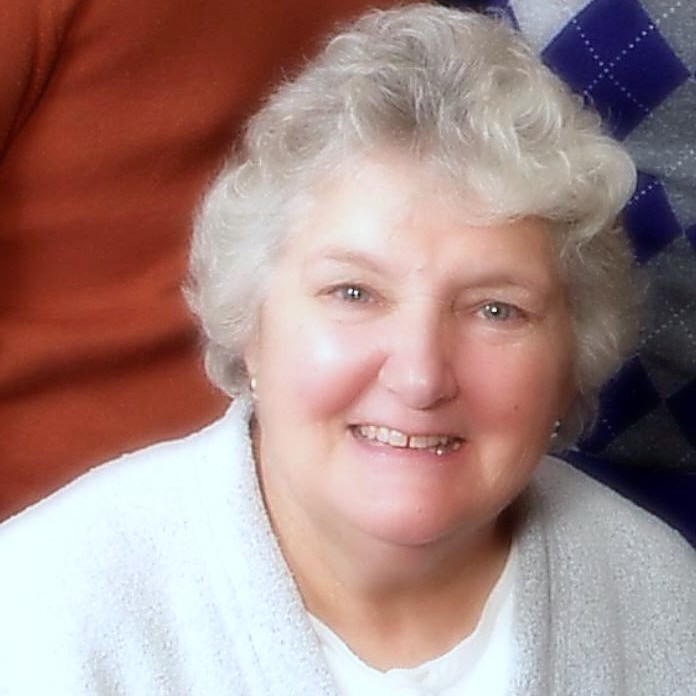 "This year in June we will commemorate the 50th anniversary of the signing of the Equal Pay Act. In 1963 hopes were high that the 41 cent differential between men's and women's pay would be eradicated in a few years. But, in the last fifty years, we have advanced only 18 cents. At this rate it will take more than 100 years to erase the gap entirely. The picture for minority women is an even deeper differential and longer time span. This is not the promise of equality that America should hold for more than half of its population. We need to educate our legislators and our families to press for the Paycheck Fairness Act. Most of all to educate women - girlfriends, mothers, daughters, sisters, granddaughters - to negotiate their salaries and to monitor workplaces for fairness. I want my daughters and brand new granddaughter to have the same rate of pay as the men who do the same work."
Connie Cordovilla, Chapter President, Northern Virginia CLUW, Associate Director, Human Rights and Community Relations Department, AFT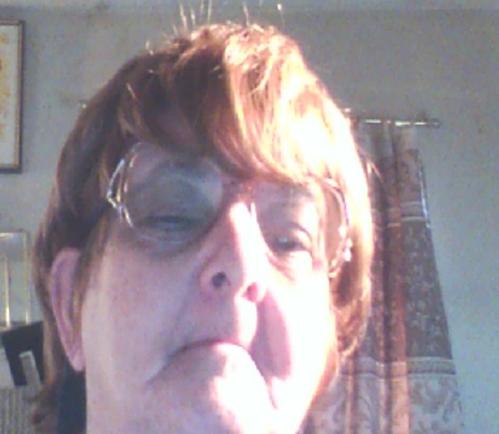 "A gentleman and I were doing the same job but he received more pay for it. I had been doing the job longer. I had state employment seniority. I even had to train him. Once again I, as a woman was cheated out of pay that I rightfully deserved and my co-worker with less seniority and knowledge got paid more. Why? Because he was a man. … These experiences drove me to be a job steward for CA State Employees Association (CSEA) and also with Service Employees International Union (SEIU). The negatives turned into positives for those that I have helped within my 26 years as a job steward and that I still help when and where I can. I also know that this kind of discrimination is why we need to get the Paycheck Fairness Act passed."
Phyllis S. Johnson, Secretary/Treasurer, Central CA Chapter, CLUW, SEIU Local 1000
CLUW Seeks Your Input
It is no secret to any of us that organized labor is in crisis. Union-represented workers in both the private and public sectors have fallen to levels that border on extinction. As a result, labor's affiliate organizations find themselves struggling as they have never struggled before. CLUW is no exception to this stark reality. We, as an organization, are in crisis as well. We need to find a new way of doing business in today's world.

An NOC subcommittee is seeking advice and input from all CLUW members and some former members. In order to do this, the National CLUW office is sending you this survey via E-mail. If you did not receive an E-mail Invitation to participate in this Survey please take a few minutes to respond to survey by clicking here.
Thank you for your continued support and for the work you do every day to improve the lives of working women and their families.

In Solidarity,
Karen J. See, President
and the National Officers' Council
Coalition of Labor Union Women
2013 AFL-CIO Jobs and Freedom Scholarship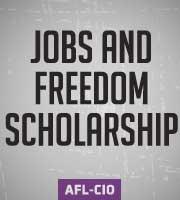 To commemorate the 50th anniversary of the March on Washington where Dr. Martin Luther King, Jr., delivered his "I Have a Dream" speech, the AFL-CIO and Union Plus are offering scholarships to help graduating high school seniors realize their dreams of a college education.
The one-time $5,000 scholarships are for study for the academic year beginning in the fall 2013 through summer 2014. Fifty scholarships will be awarded.
APPLICATION DEADLINE: A completed application must be received on or before 12 p.m. EDT on Monday, July 1, 2013. Apply Now
Democracy Now Interviews
President Obama has signed into law historic new protections with the expanded reauthorization of the Violence Against Women Act, that will empower Native American tribal authorities to prosecute non-Native Americans for abuses committed on tribal lands. It will also for the first time ever include gay, lesbian, bisexual and transgender survivors. We're joined by two guests who attended Thursday's reauthorization ceremony at the White House: Juana Majel Dixon, first vice president of the National Congress of American Indians; and Mara Keisling, a transgender rights activist and founding executive director of the National Center for Transgender Equality. Watch their 15-minute discussion by clicking here.

We also speak with world-renowned Indian feminist, activist and thinker Dr. Vandana Shiva, who discusses the impact on women by what she calls the world's "violent economic order." She also addresses the women-led uproar over sexual violence in India triggered by last year's brutal gang rape and murder of a 23-year-old student in Delhi. Watch her 10-minute interview by clicking here.

As millions gather in Caracas to mourn the late Venezuelan President Hugo Chávez, we speak with Carol Delgado, Venezuelan Consul General in New York, who has returned home for today's funeral. In addition to describing the scene in Caracas, she says that on International Women's Day, people should note the prominence of women in positions of leadership within the Venezuelan government and in the 30,000+ communal councils. Watch her comments by clicking here.
CLUW Mourns the passing of Gloria Tapscott Johnson
It is with a very heavy heart that we inform you of the passing of our beloved sister, friend, mentor and founding member of CLUW, Gloria T. Johnson, President Emerita (IUE/CWA) who passed away on February 13, 2013 while at Southern Maryland Hospital Center in Clinton, Maryland.
Gloria Johnson was a lifetime women's, labor and civil rights leader. She joined the International Union of Electronic, Electrical, Salaried, Machine and Furniture Workers in 1954 as a bookkeeper. For many years she served as the elected chair of the IUE Women's Council and was the Director of IUE's Social Acton Department and a member of the Executive Board. Before her retirement from the IUE-CWA in 2004 she was the Women's Activities Coordinator.
She served as President of CLUW from 1993 until 2004 and prior to being elected president was CLUW's treasurer for seventeen years. Read the entire article by clicking here.
Celebrating FMLA: But We Can't Wait 20 Years to Fix It
Family Medical Leave Act was signed into Legislation by President Clinton on February 5, 1993.
By Carol S. Rosenblatt, Executive Director, Coalition of Labor Union Women
It is hard to believe that 20 years have passed since the Family and Medical Leave Act became law. The Coalition of Labor Union Women was an active proponent for years and passage of family and medical leave was a critical issue that drew us to call for The American Family Celebration that took place in Washington, DC on May 14, 1988. It united a groundswell of support among religious, civil rights, women's, labor and children's groups in the call for a national family policy. The celebration, initiated by CLUW had 162 financial and logistical sponsors. "The time is now," CLUW's President (then) Joyce Miller told the crowd of 50,000. "The polls have shown it, and it doesn't matter if you're a Democrat or a Republican. The American people want the candidates to direct themselves to these kinds of issues. We are here to demand a family policy in the U.S. that recognizes the revolution that has changed the American family."
We celebrate FMLA's passage and know that the 100 million times it has been used attests to its success. I know, I have used it too, and have been grateful that it was there. Certainly being guaranteed your job upon return to work and having your health insurance covered is wonderful. But even though its passage was a landmark victory, it is only a first step in addressing the family needs of the American worker and maybe now is a time for another American Family Celebration to call for what is still unfinished. Because it is unpaid leave now and those who can't afford to be without a paycheck have to weigh what is most important - caring for oneself or a sick family member or a new baby or getting a paycheck so their family can eat. Or the LGBTQ community – are they not a part of the American family? Yet they are not covered. And all the other workers who have been left out – part time workers, or those who have not been at a company long enough to have coverage, or who work for a small company that does not fall under the law, etc. (just to name a few omissions).
It is time that these holes be fixed – these are real people with real needs. And how about all those minimum wage workers (women make up 2/3rds of them) who go paycheck to paycheck – many in threat of losing their job if they take off work– so show up to work sick.
Increasing the minimum wage and passing the Healthy Families Act, federal legislation that would guarantee paid leave for a minimum number of days are steps in the right direction. And – by the way if you are lucky enough to be in a unionized work place you have a much greater chance of having pay when you are on leave and through collective bargaining can negotiate about family and work issues.
So congratulations to us all for getting FMLA passed and let's see what we can accomplish so we don't have to wait another 20 years for those workers who are still in need. .
Kansas City, MO CLUW Chapter Files Lawsuit
Coalition of Labor Union Women (CLUW) Greater Kansas City Chapter Files Court Action to Stop Missouri Employers from Denying Birth Control to Workers
Reproductive Rights Important Issue in 2012 Election
Karen J. See, Coalition of Labor Union Women National President remarks," Women made a major difference in this election and the onslaught of attacks on women and labor made the issues that much sharper. I am proud of our members and the courage shown by our Greater Kansas City Chapter in taking action to prevent implementation of a bill that would be harmful to working women in Missouri."
According to exit poll data analysis by the Center for Women and Politics of Rutgers University a majority of women (55%) cast their ballots for President Obama, while a majority of men (52%) voted for Governor Romney.
Laura Bassett in a November 7th piece in the Huffington Post concluded that, "Romney seemed to struggle to connect with women as a result of the GOP's escalating efforts to limit women's reproductive rights and a series of controversial comments from Republicans about rape, birth control and abortion. Romney, in particular, alienated many female voters by dodging questions about equal pay legislation, pledging to defund Planned Parenthood and overturn Roe v. Wade, and backing legislation that would allow employers to deny women birth control coverage."
Missouri legislators failed to recognize a woman's reproductive rights throughout the year.
On January 20, the Obama administration announced that it would protect access to affordable birth control under the Affordable Care Act ensuring that millions of women will have access to affordable birth control, including those employed by a religiously affiliated hospital, university, or organization.
However, Senator Roy Blunt (R- MO) sponsored an amendment to the Affordable Care Act that would have allowed any employer to refuse to cover any kind of health care service based on moral reasons. The Senate voted 51-48 on March 1st to reject the amendment.
Meanwhile Missouri state legislators introduced SB 749 on Feb. 2nd that makes it possible for any "employer, health plan provider, health plan sponsor, health care provider, or any other person or entity" to refuse to provide coverage for contraception, abortion, or sterilization.
The Missouri AFL-CIO stated, " SB 749,.. would allow bosses to deny workers access to birth control, an "unacceptable erosion of workers' rights on the job."
On July 12th Governor Jay Nixon (D) vetoed Senate Bill 749 and on September 12th both houses of the Missouri legislature voted to override the governor's veto.
Immediately after Michele Newby, Chapter President and the Greater Kansas City Chapter of the Coalition of Labor Union Women filed in the Circuit Court of Cole County, Missouri seeking an injunction to prevent implementation of the bill. Among other things, the lawsuit claims the Missouri measure conflicts with the Affordable Care Act that requires insurers to cover contraception without co-pays or deductibles. Michele Newby remarked, " Taking this action is the right thing to do and is what CLUW is about. Working women should be able to make health care choices regardless of where they work and without employer interference. This is a work place issue and we are glad to be defending the rights of working women." Michele Newby is a member of the International Association of Fire Fighters and serves as a National Vice President on the CLUW National Officers Council
The case has not yet been scheduled for hearing.
To read about CLUW's activity on this issue as well as the AFL-CIO's support of contraceptive equity and access please click here.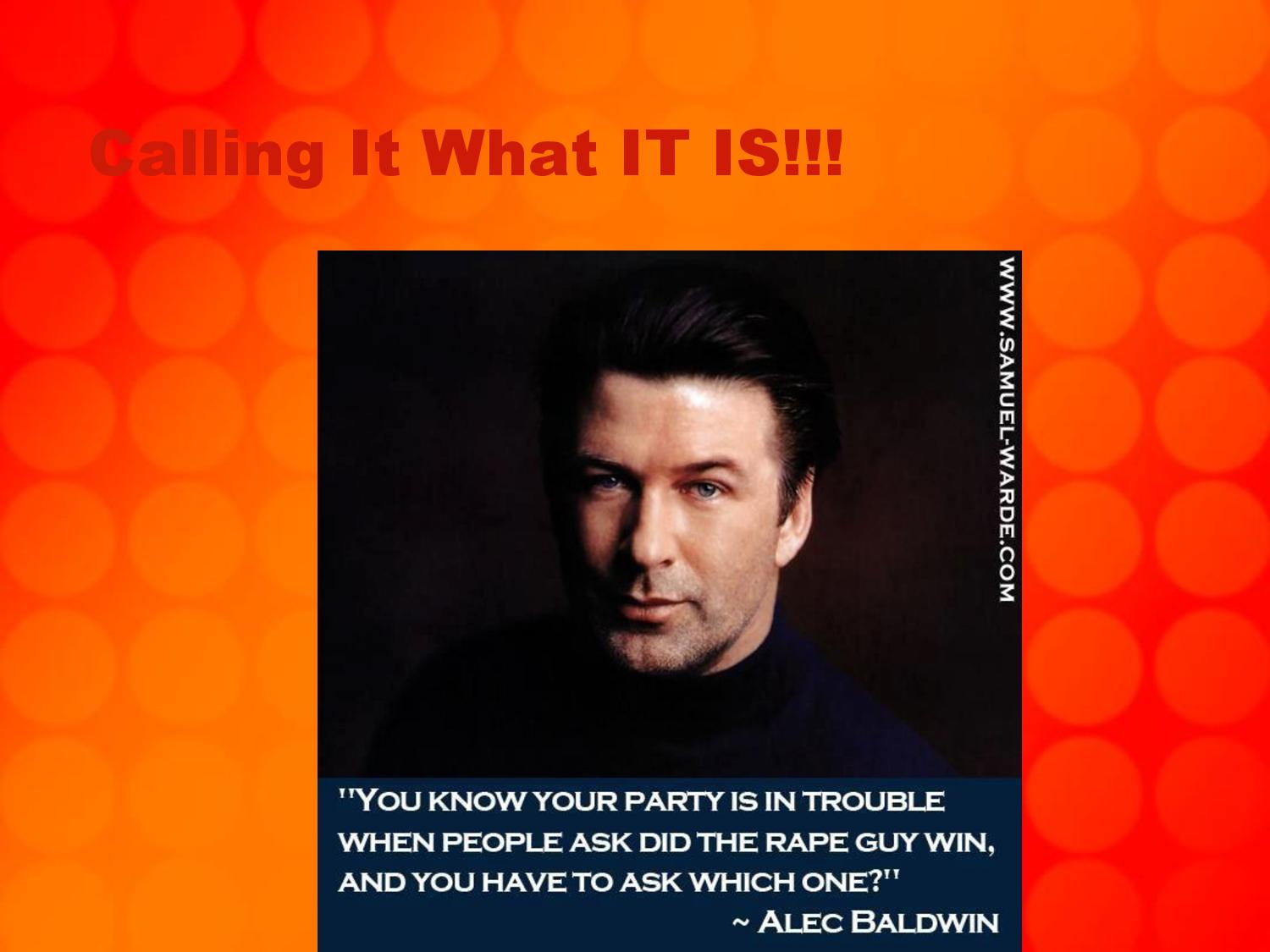 Workers Stand for America Rally --We Were There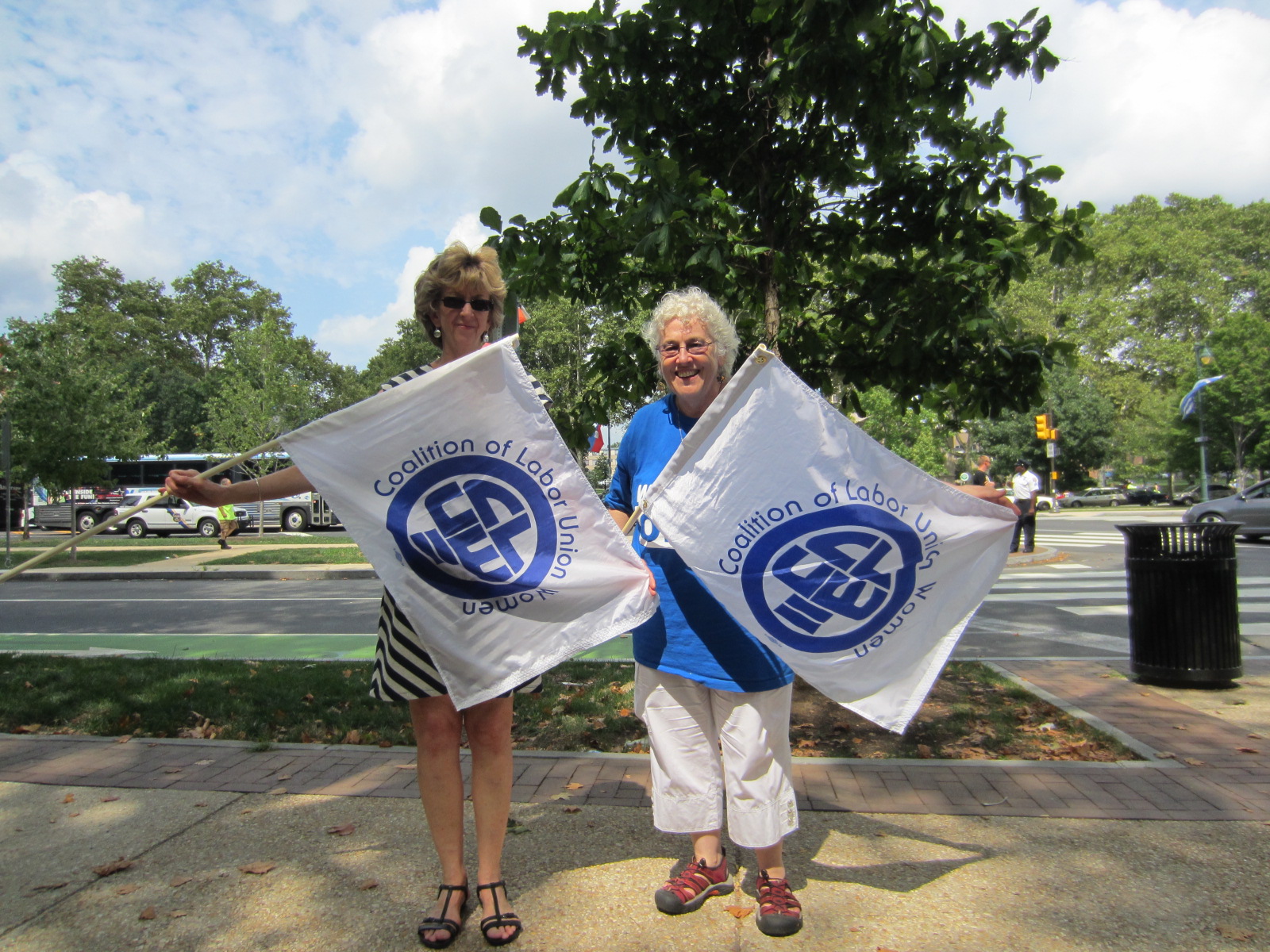 On Saturday, August 11, 2012 thousands of Union Members from across the Nation assembled for the Workers Stand for America Rally in Philadelphia, PA. This event was held on the steps of the Philadelphia Art Museum. This rally focused on a "Second Bill of Rights" outlining guarantees for full employment and a "living wage," quality education, health care and security in retirement as well as collective bargaining.
CLUW chapter members from the Southwestern PA Chapter (Pittsburgh) and the Philadelphia CLUW Chapter participated in addition to CLUW members from other states. A big thank you to Philadelphia CLUW members who volunteered to collect contributions for wristbands ( the proceeds to be donated to a charitable organization) and collect signatures on petitions calling for a Second Bill of Rights that will be presented at the Republican and Democratic Conventions.
The IBEW (International of Brotherhood of Electrical Workers) organized the rally and according to Juanita G. Luiz, IBEW Int'l Representative who was involved in the volunteer activity, around 7,600 signatures were collected that day and about 40,000 individuals were in attendance, many more than anticipated. Carolyn Williams, CLUW's National Vice President (IBEW) appreciated the CLUW presence too.
Representing the Coalition of Labor Union Women were Susan Reardon (left) and Kathleen Riordan (right) of Philadelphia CLUW showing off their chapter's new CLUW flags that will withstand all weather conditions for demonstrations and rallies in the future..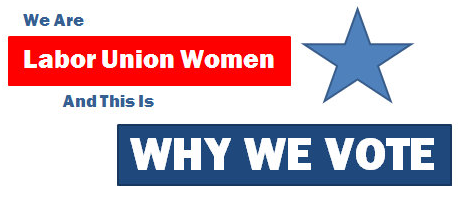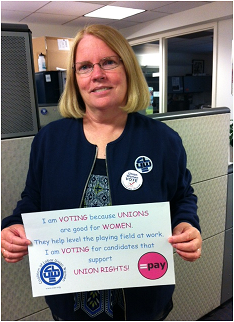 This election season CLUW is pleased to announce our WHY WE VOTE campaign. The goal is for labor union women to share why they are voting this year and what issues are important to them. Our campaign, WHY WE VOTE, aims to shine a spot light on why labor union women have a lot at stake when they go to the polls.
We need YOU to submit, a picture, a video (the campaign is now expanded to include videos) or short message explaining why you, as a labor union woman, are voting in this election. What issues are important to you? Your message can be general or specific. What we would really love to see is a group photo, putting the WE in WHY WE VOTE! Celebrate the power of unity, and share with us why you and your union sisters vote!
Please send to Carol Rosenblatt at csrosenblatt@cluw.org or submit it to our CLUW Blog. We will post what we receive from you there.
CLUW President Karen See with her message!
CLUW Condemns Congressman Akin's Remarks
The Coalition of Labor Union Women Condemns Congressman Akin's Remarks
It is Time for More Union Women to Run for Office
August 21, 2012: The Coalition of Labor Union Women (CLUW) expresses their outrage at the sexist and demeaning remarks by Congressman Akin referring to "legitimate rape". This is one more example of the war on women and it will not be tolerated.
This war has been evidenced by those who would limit a woman's right to obtain contraceptives thru employer sponsored health plans if that employer happens to be a Catholic institution (in violation of the Affordable Care Act), or the failure of the House of Representatives to pass the inclusive Violence Against Women Act, or states having ballot measures where a fetus is called a person and has more rights than a mother and many other examples curtailing a woman's right to choose. Women should have the right to make their own choices about their reproductive health and all other aspects of their health and lives. They deserve to be treated with dignity and respect.
Congressman Akin's remarks are reprehensible.
CLUW's president, Karen J. See stated that "We are deeply offended by Congressman Akin's remarks, but let's use this as a galvanizing moment to push for increased voter registration particularly among young women and let's encourage union women to run for office so we have a progressive voice supporting and defending our concerns in the halls of Congress and in the States."
CLUW is a partner in the Women's Campaign Fund's She Should Run program that encourages pro reproductive choice women to run for office.
Page Last Updated: Dec 01, 2013 (19:36:00)