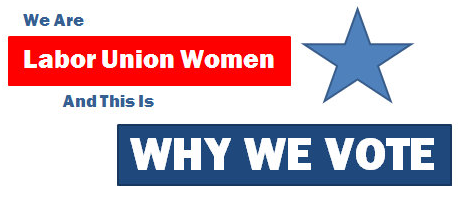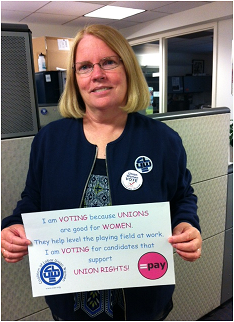 This election season CLUW is pleased to announce our WHY WE VOTE campaign. The goal is for labor union women to share why they are voting this year and what issues are important to them. Our campaign, WHY WE VOTE, aims to shine a spot light on why labor union women have a lot at stake when they go to the polls.
We need YOU to submit, a picture, a video (the campaign is now expanded to include videos) or short message explaining why you, as a labor union woman, are voting in this election. What issues are important to you? Your message can be general or specific. What we would really love to see is a group photo, putting the WE in WHY WE VOTE! Celebrate the power of unity, and share with us why you and your union sisters vote!
Please send to Carol Rosenblatt at csrosenblatt@cluw.org or submit it to our CLUW Blog. We will post what we receive from you there.
CLUW President Karen See with her message!
Page Last Updated: Nov 25, 2012 (14:44:00)