Workers Stand for America Rally --We Were There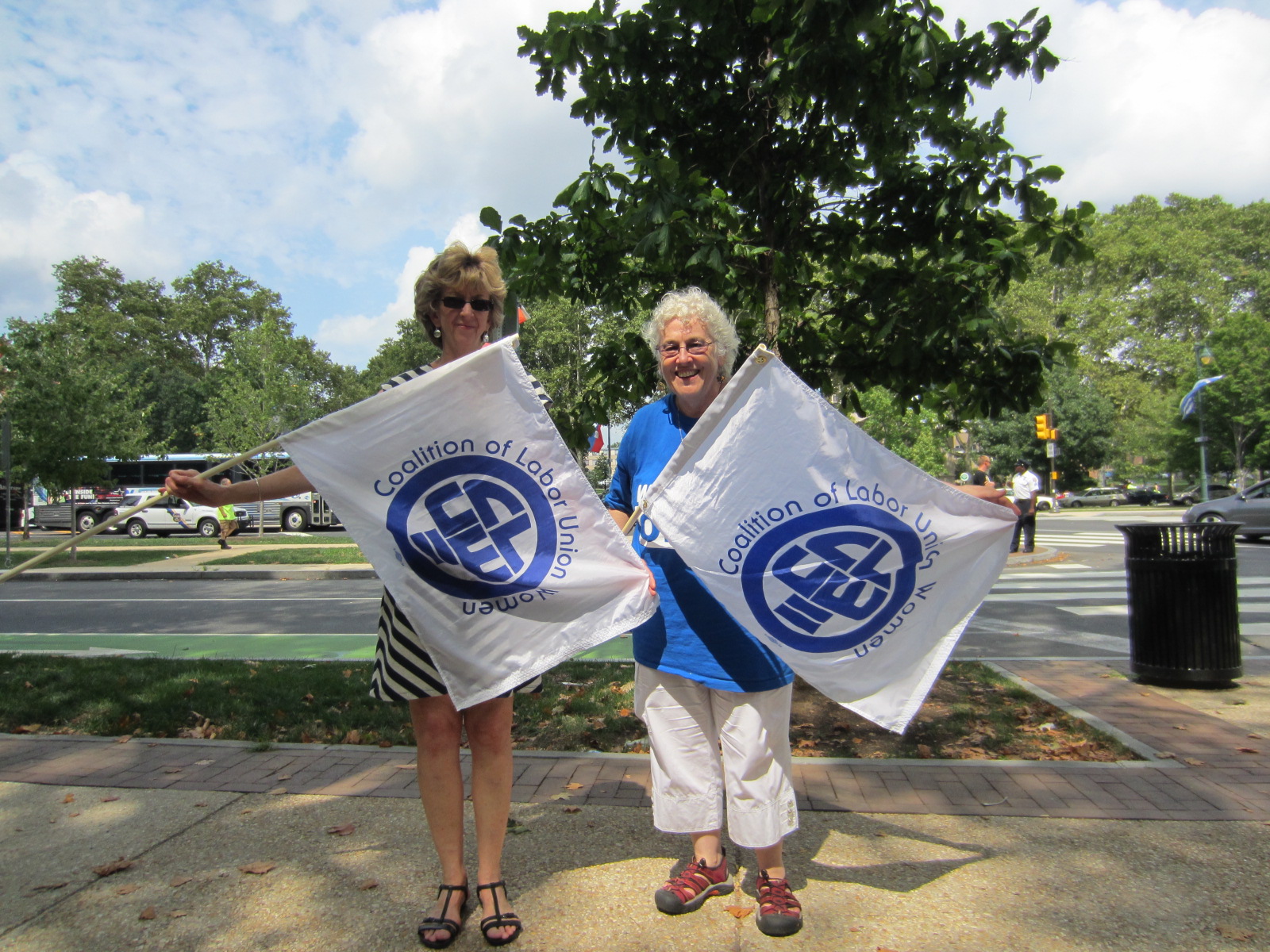 On Saturday, August 11, 2012 thousands of Union Members from across the Nation assembled for the Workers Stand for America Rally in Philadelphia, PA. This event was held on the steps of the Philadelphia Art Museum. This rally focused on a "Second Bill of Rights" outlining guarantees for full employment and a "living wage," quality education, health care and security in retirement as well as collective bargaining.
CLUW chapter members from the Southwestern PA Chapter (Pittsburgh) and the Philadelphia CLUW Chapter participated in addition to CLUW members from other states. A big thank you to Philadelphia CLUW members who volunteered to collect contributions for wristbands ( the proceeds to be donated to a charitable organization) and collect signatures on petitions calling for a Second Bill of Rights that will be presented at the Republican and Democratic Conventions.
The IBEW (International of Brotherhood of Electrical Workers) organized the rally and according to Juanita G. Luiz, IBEW Int'l Representative who was involved in the volunteer activity, around 7,600 signatures were collected that day and about 40,000 individuals were in attendance, many more than anticipated. Carolyn Williams, CLUW's National Vice President (IBEW) appreciated the CLUW presence too.
Representing the Coalition of Labor Union Women were Susan Reardon (left) and Kathleen Riordan (right) of Philadelphia CLUW showing off their chapter's new CLUW flags that will withstand all weather conditions for demonstrations and rallies in the future..