CLUW National Executive Board Meets November 13: No Turning Back!!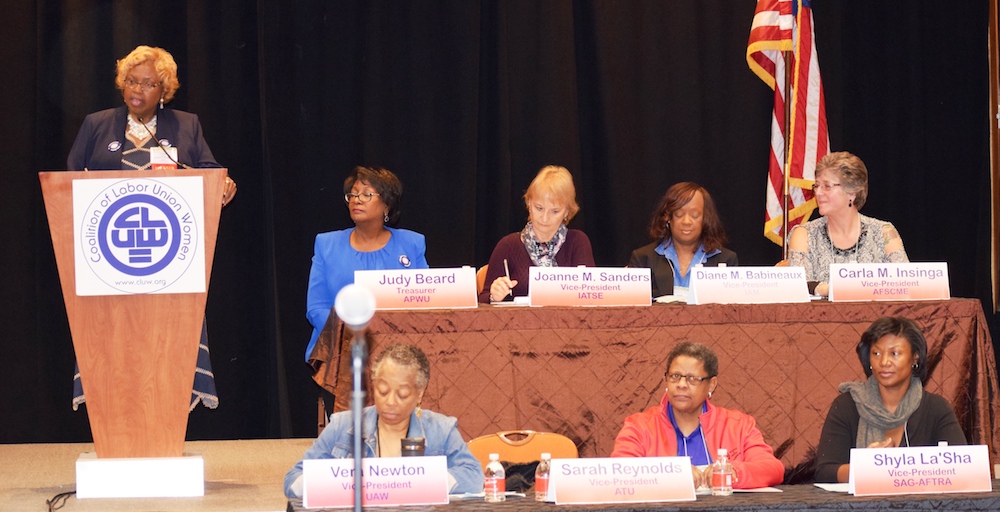 President Connie Leak reports to the delegates (pictured along with some of the National Officers Council)
One hundred and twenty CLUW activists from throughout the country met at the Tropicana Las Vegas hotel only days after the 2016 election to plan, strategize and mobilize for the year ahead. President Connie Leak in her report to the delegates acknowledged that she had hoped the election results would have been different, but that did not change our resolve. "As women we know what it means to struggle and no matter what the future may bring we will work to make life better for working women. That is our mission. That is what we will do." She received a standing ovation when she asked the crowd if they were "with her".
Part of this strategy involves growing CLUW and 2 new chapters received charters at the meeting – see photos for more information. Debra Berko, Secretary-Treasurer of the Southern Nevada CLC brought greetings and updated us on election victories in her state. See information here.
Twenty-three committees met to map out plans for the future in areas such as electoral organizing (recognizing the importance of senate races in 2018), community partnership, legislative/political action (fighting right to work legislation in the states) and immigration and its impact on women and families, for example. Read more here.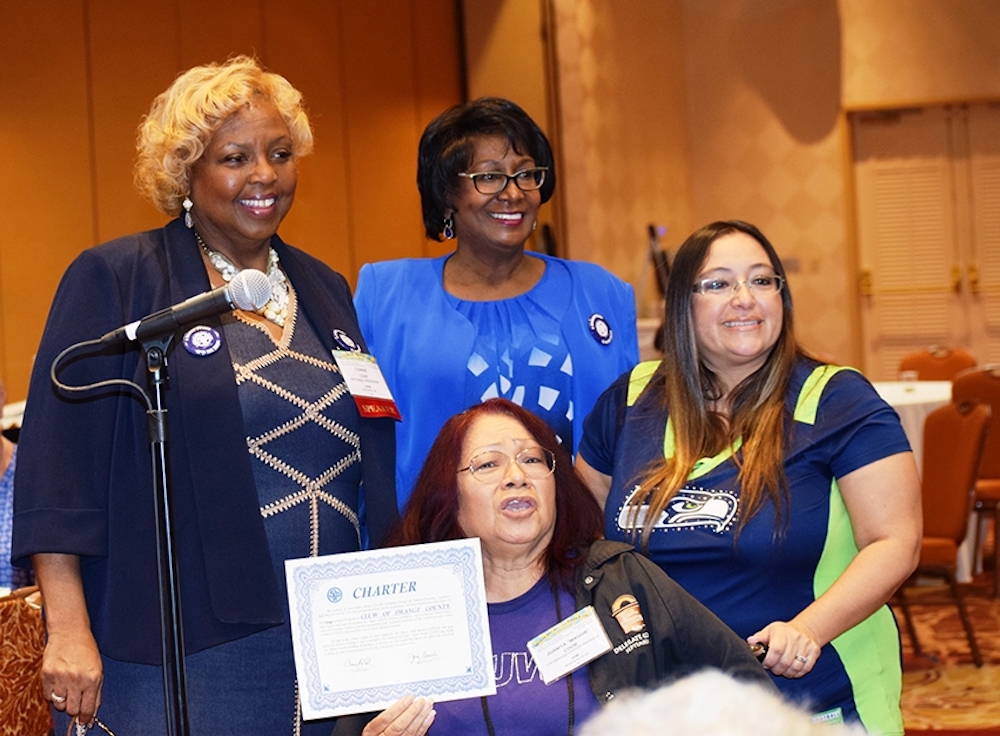 Maggie Cook (Pres. Of LA CLUW Chapter) seated accepts charter for CLUW of Orange County chapter. Behind her are Pres. Leak, Treasurer Judy Beard and Renee James.