Workshop Highlight: The Battle in the States: Fighting for Justice in 2018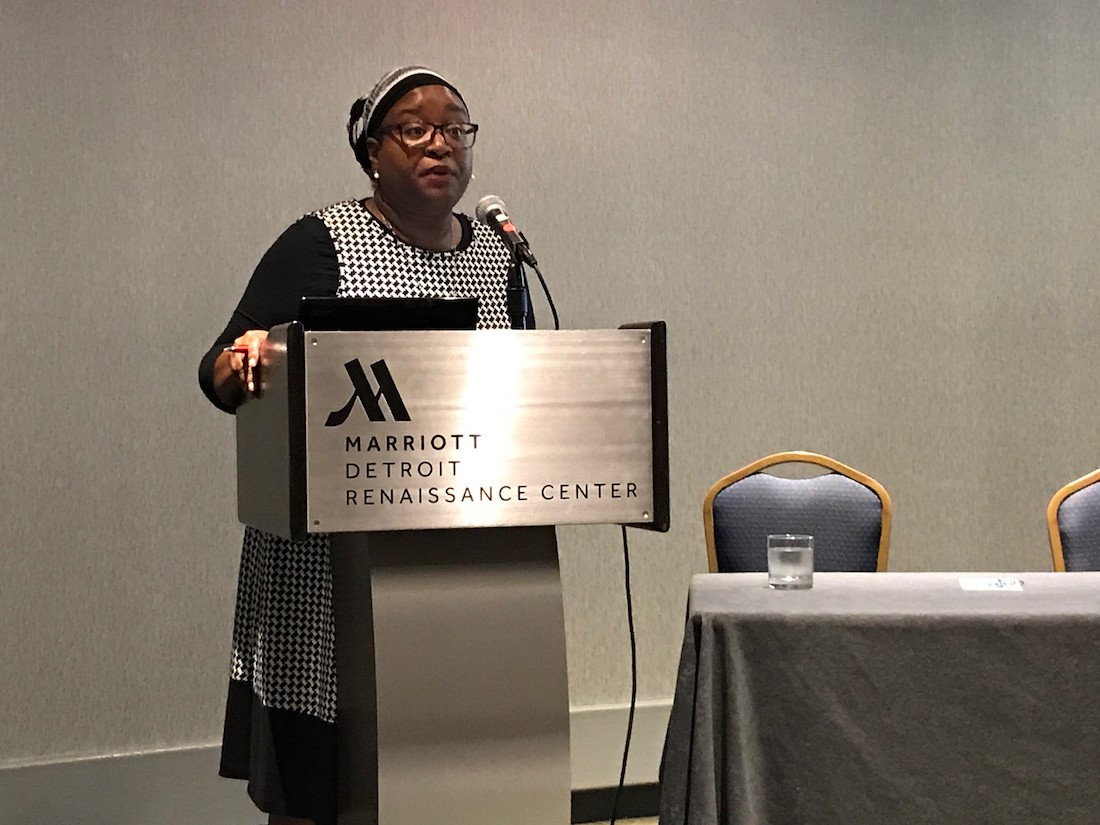 With 2017 coming to a close, preparations for the 2018 elections can never start too soon. At the state level, workers face attacks on collective bargaining rights and project labor agreements (PLAs). Tiffany Heath (pictured), of the AFL-CIO's Government Affairs department, explained which states had Right-to-Work for less laws introduced, which ones passed and which were defeated.
RTW passed in Kentucky, Missouri and West Virginia. Heath says we'll hear about the WV State Supreme Court decision by the end of the year. Missouri's law is headed for a ballot referendum, thanks to more than 300,000 signatures submitted earlier this month. Kentucky's law prevents public employees from striking.
Heath also discussed the pre-emption of local ordinances, in which state laws override local laws that aim to raise minimum wages, provide transgender bathroom rights and otherwise help workers. She said pre-emptive laws allow state governments to control local governments.
She added that education is key when trying to get both union and non-union workers to defeat anti-union legislation. Issue-based campaigns have seen some success (campaigns that focus on issues rather than political parties).