CLUW Joins Protest Against Tax Bill: Republicans Vote it Up
As the Republican Tax Bill was being put to vote in the Senate last week, efforts by organizations and activists to reveal the dangerous nature of this bill and stop it from passing were put into high gear. CLUW members contacted their Senators and rallied in Washington, DC and elsewhere expressing their opposition. The 24-hour People's Filibuster held on Thursday Nov 30th and Friday Dec 1st organized by the Americans for Tax Fairness (CLUW is a supporter) rallied directly behind the US Capitol only a few hundred feet from the room in which Senators would be casting their votes.
On Friday at 11:00 am the day's rally opened with a rendition of Bob Marley's "Get Up, Stand Up" covered by the Grammy-nominated singer Wayna who engaged the crowd to sing along with the rousing chorus.
Karen Rice, a representative from the Georgetown Alliance for Graduate Employees, (American Federation of Teachers), described how the bill's Grad Student Tax would treat currently tax-exempt graduate student's tuition waivers as if they were a part of a student's taxable income. This addition would raise taxes for most grad students by prohibitive margins, cutting off access to starting or finishing postgraduate education for so many students.
Other organizations who participated were Not One Penny, Planned Parenthood, Communications Workers of America, the Feminist Majority, the National Women's Law Center, National Partnership for Women and Families, Center for American Progress, and Justice in Aging among others.
Congresswoman Jan Schakowsky of Illinois took time to step out of the Capitol Building to thank the organizers and praised those present for their drive against this bill, which she described as a "trillion dollar disaster in every way" and urged the crowd to keep up their energy and continue putting on the pressure.
Unfortunately, despite activists' best efforts, the Senate Bill passed in the early hours of Saturday morning moving Congress into a period of reconciliation between the House and Senate versions which is currently underway at the time of writing. CLUW President Elise Bryant commented that, "The bill is a gift to Republican wealthy donors and corporations, leaving middle and low-income women and families to suffer. Medicare will be cut by $25 billion, 13 million people will be without health coverage, the deficit will be raised to disastrous levels, just to name some of the impact." Moving into this critical time CLUW will continue to organize for the needs of working women and stand in opposition to policy which harms our communities and endangers the well-being of our country and economy. Stay tuned.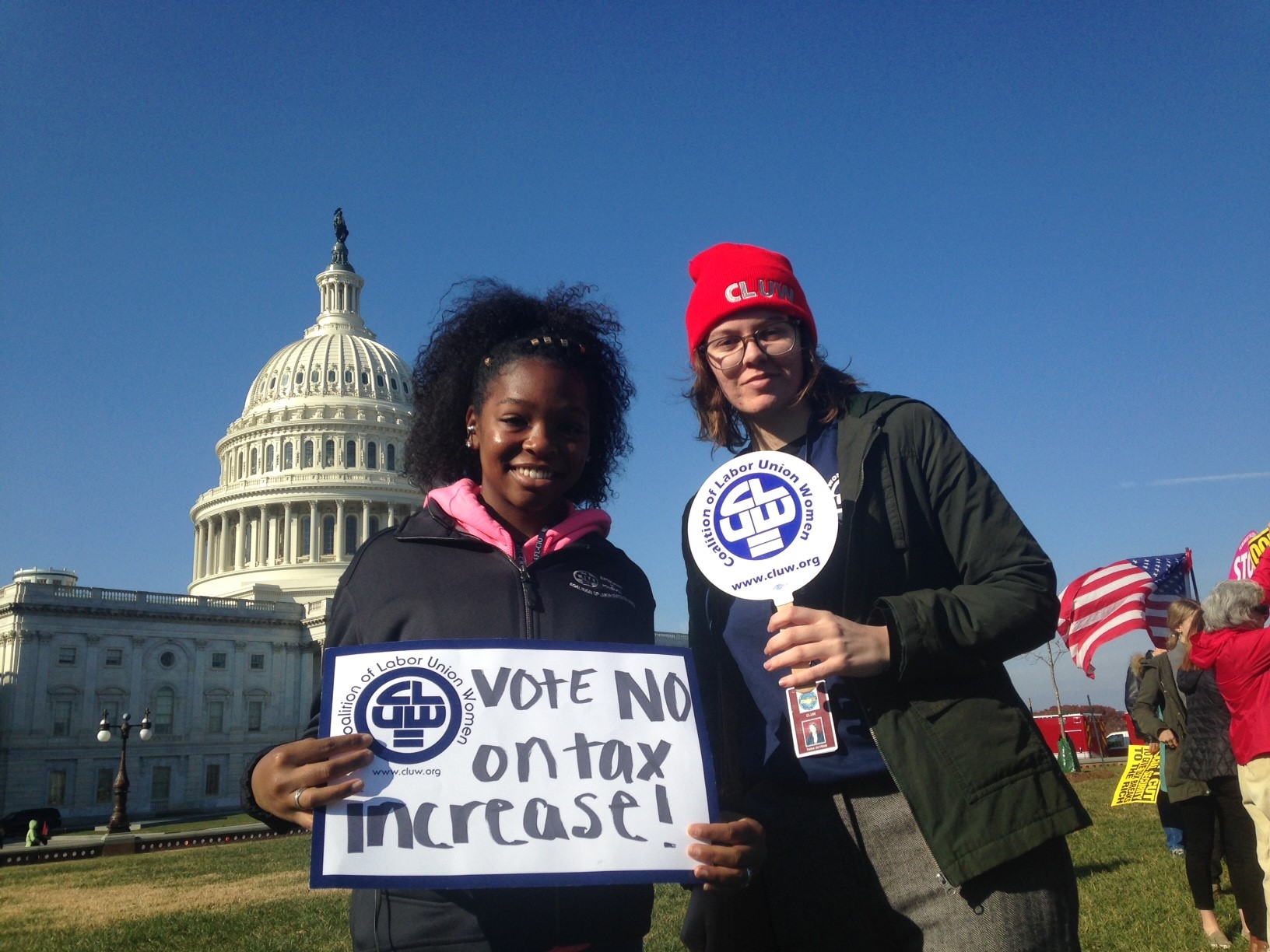 Jaida Curtis and Tiana Outram of CLUW's National Office at the 24-hour People's Filibuster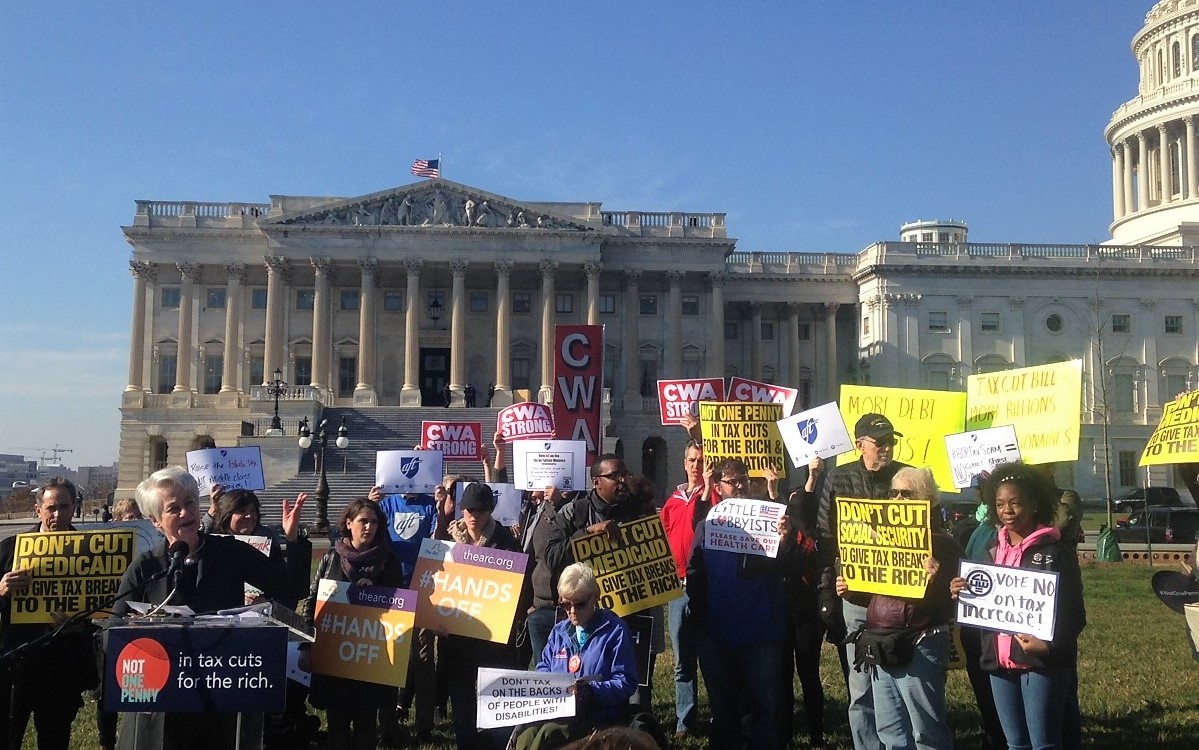 Heather Booth, civil rights activist, speaks before some of the rally participants