Elise Bryant Speaks at Labor Rally #FamiliesBelongTogether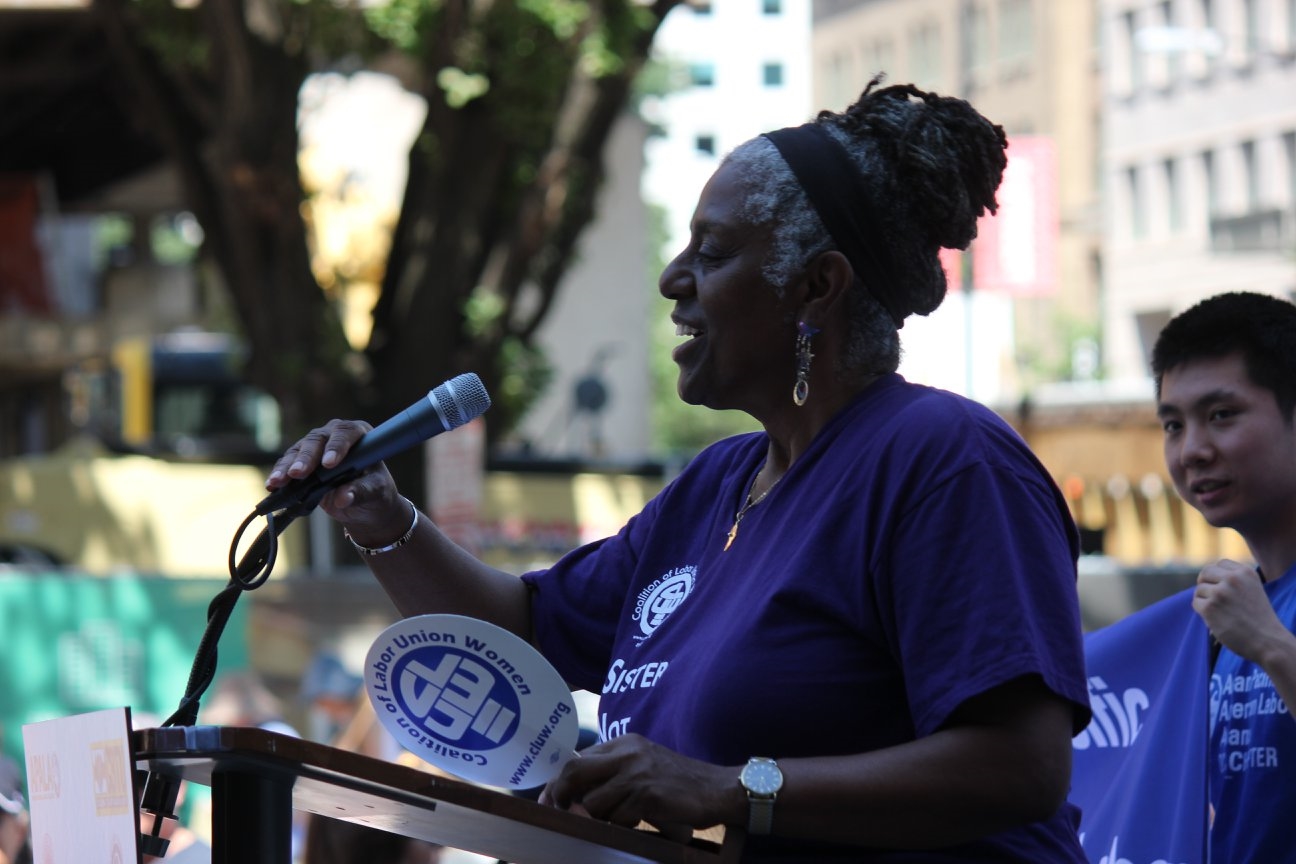 CLUW Pres. Elise Bryant mobilizes the rally crowd
On Saturday, June 30th, over 600 different #FamiliesBelongTogether events occurred throughout the United States in a mass day of action against family separation at the border and Trump's "Zero-Tolerance" immigration policy. CLUW members participated in cities around the country and in the nation's capital where President Elise Bryant spoke at a labor rally before the main #FamiliesBelongTogether event.
The labor rally was organized by the Labor Coalition for Community Action (LCCA), composed of the constituency groups of the AFL-CIO, and held in front of the AFL-CIO headquarters.
Along with CLUW President Elise Bryant, speakers at the labor rally included: Tefere Gebre, Executive Vice President of the AFL-CIO, Alejandra Y. Castillo, CEO of YWCA USA, Robin Williams, International Vice President of UFCW, Liz Powell, Secretary Treasurer of APWU (also representing CBTU), Jerame Davis, Executive Director of Pride At Work, Sookyung Oh, DC Director of the National Korean American Service & Education Consortium and APALA representative, Ana Marie Argilagos, President of Hispanics in Philanthropy, and Sara Nelson, President of AFA-CWA). Hector Sanchez , Executive Director of LCLAA served as emcee. President of APWU, Mark Dimondstein, was also in attendance to support.
Other attendees included union members, activists, working families, and those who earlier in the morning attended a Shabbat (Sabbath) gathering held at the AFL-CIO by Jews United for Justice.
Watch a recap video of the Labor Rally here. And click here to hear a short statement by President Elise Bryant about the march. Read more here.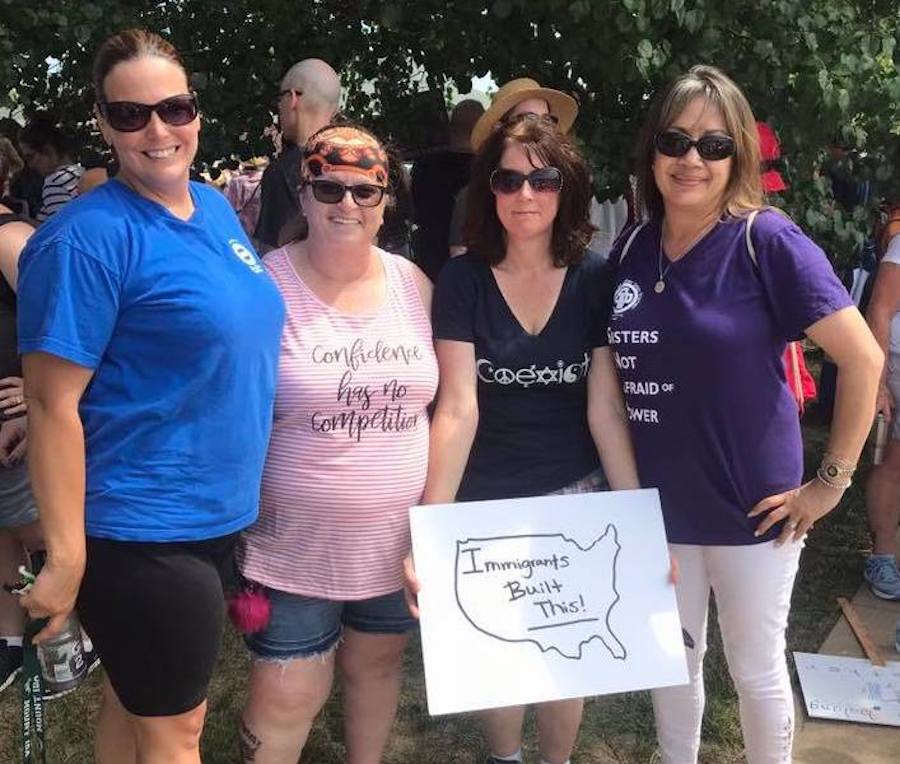 Kim Cook Bell (r) chapter pres. St. Louis CLUW with UAW sisters at Troy, MO rally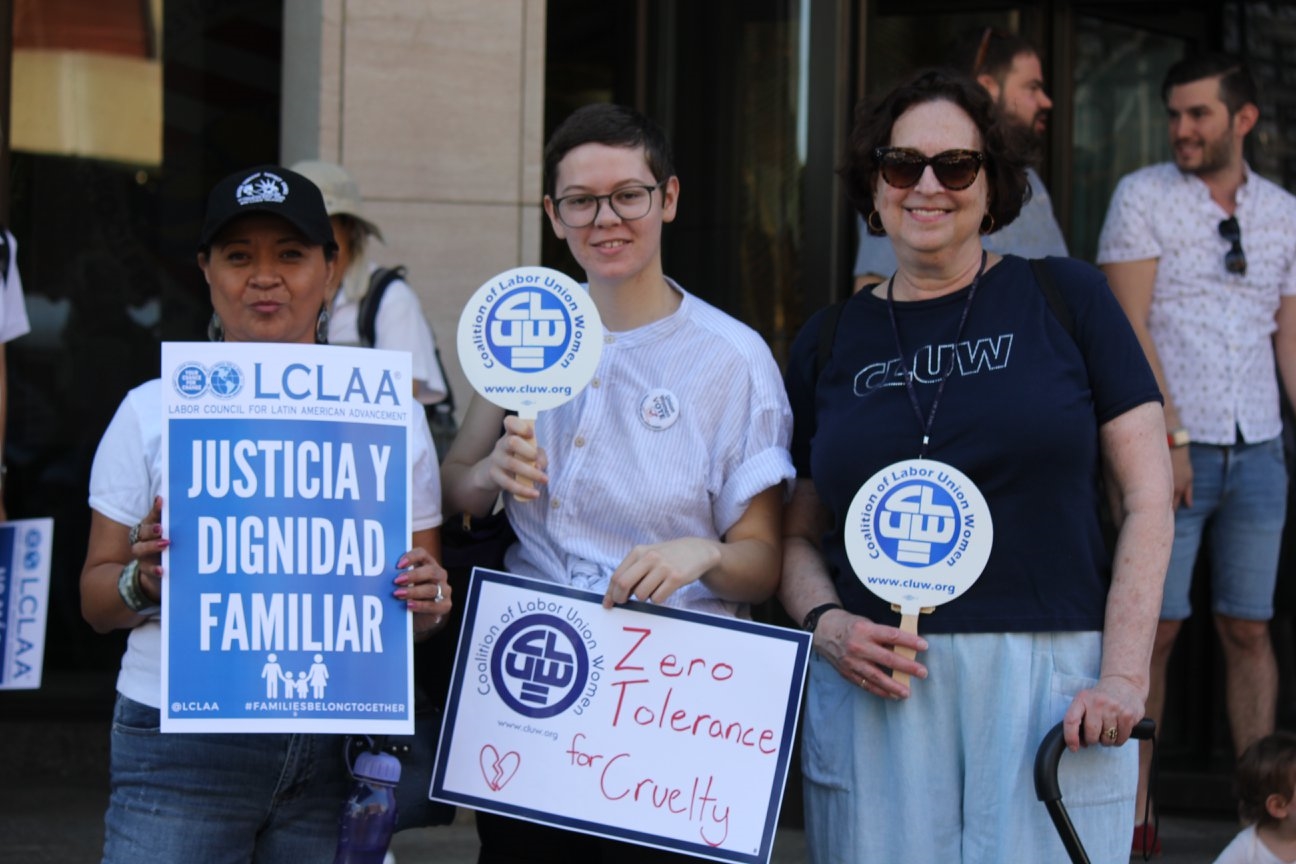 r-l Carol Rosenblatt and Tiana Outram from national CLUW office and LCLAA sister in front of AFL-CIO