HealthyWomen.org
December Health Feature
Holiday Eating Without Regrets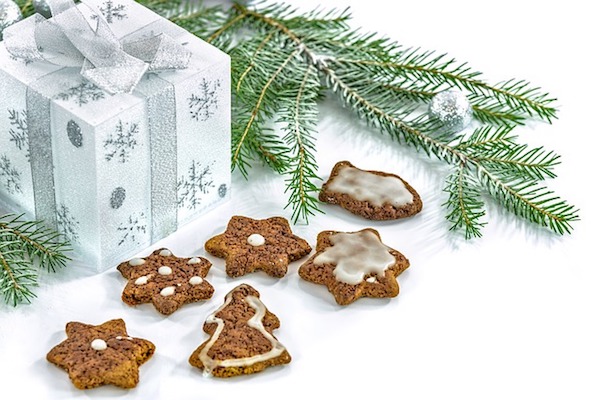 (Editor's note: Starting in January of this year, we have been posting each month a column from our women's health ally, HealthyWomen. Each column we feature is written by HealthyWomen and appears on their website that month. The selected column relates back to preferences of respondants to our women's health survey of labor union women (conducted by CLUW) in the fall of 2015. As we have noted on the top of each posting -- we also have archived each post, which you can find on the top of the homepage under "HealthyWomen."

Our agreement with HealthyWomen was to run these monthly posts for one year, which means this is the last column we will post -- unless we hear from you that you would like for us to continue these posts. You can email us with this request at: cluw@cluw.org, with this subject line: HealthyWomen).
From rich, golden eggnog to densely moist sweet potato pie, tempting food treats seem to be everywhere during the holiday season. No wonder many of us believe that, at this time of year, loading on lots of extra weight is inevitable.
Yet the average person gains only about one pound from November to January (those who are overweight gain more). The real problem: weight you add during the holidays tends to remain with you months later, accounting for more than half of annual gain.
The solution isn't to diet your way through the festive season. "It's important not to feel like you've deprived yourself. But there's a fine line between enjoying and overdoing," says Bethany Thayer, M.S., R.D., a spokesperson for the American Dietetic Association and a dietitian for Health Alliance Plan, the medical insurance arm of Henry Ford Health System, in Detroit.

Make your strategy simply to hold your weight steady. You can achieve that goal with help from your senses of taste, feel and smell. Read more here.
November Health Feature
American Diabetes Month
Diabetes: What You Need to Know
(Editor's note: This is the latest article in the monthly service provided by CLUW from HealthyWomen. Each article addresses a topic large numbers of respondents asked for in the CLUW/HealthyWomen 2015 survey. Note that we have added a HealthyWomen link on the top of the homepage. We are archiving previous 2016 articles there.)
Diabetes is a chronic condition in which the body produces too little insulin or can't use available insulin efficiently. Insulin is a hormone vital to helping the body use digested food for growth and energy.
An estimated 25.8 million people in the United States, or approximately 8.3% of the population, have diabetes. In 2010, about 1.9 million people age 20 or older were diagnosed, according to the American Diabetes Association (ADA).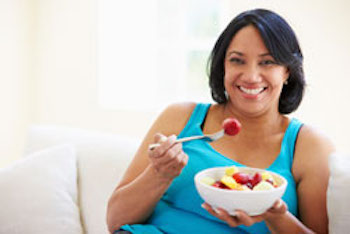 You are at higher risk for developing type 2 diabetes if you are overweight, don't exercise, are over 45, or have close relatives with diabetes, especially type 2 diabetes. Higher-risk ethnic groups include African American, Latino/Hispanic, Native American, Alaska Native, Asians and Pacific Islanders. Native Americans and Alaska Natives are at more than twice the risk of Caucasians for developing type 2 diabetes.
Although diabetes is a potentially life-threatening condition, people with well-managed diabetes can expect to live healthy lives. Read more here.
October Health Feature
9 Questions to Ask About Postsurgical Pain Management
by Vera Sizensky

(Editor's note: This is the latest article in the monthly service provided by CLUW from HealthyWomen. Each article addresses a topic large numbers of respondents asked for in the CLUW/HealthyWomen 2015 survey. Note that we have added a HealthyWomen link on the top of the homepage. We are archiving previous 2016 articles there.)

One of the best ways to ease anxiety about a major event, like surgery, is to plan ahead. Conversations about postsurgical pain management need to happen before your procedure, so you can focus on your recovery after surgery is complete.

Here are 9 questions you should ask your attending health care professional before having surgery.

What should I do before my surgery?
Make sure you understand your health care provider's instructions about eating and drinking. Anesthesia administered during surgery may require you to have an empty stomach.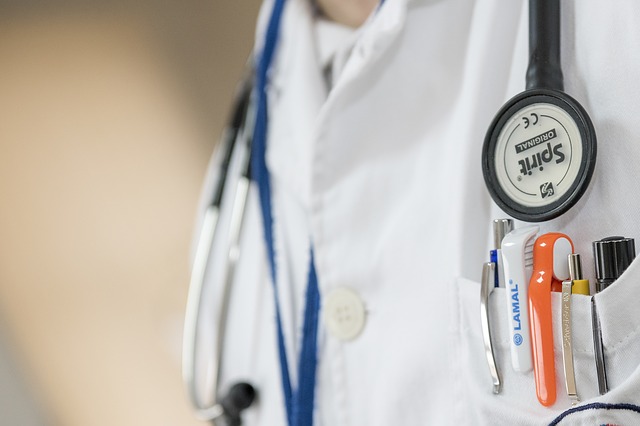 What can I expect on the day of my surgery?
Preemptive or preventive pain relievers may be given, in addition to general anesthesia or other sedatives before surgery. Local anesthetics may be used during surgery to numb the area and help control pain. These may be placed directly into the surgical site, into or around a nerve ("nerve block") or close to the spinal cord("epidural"). Ask your health care provider to walk you through the pain management plan so there are no surprises. Read more here.
September Health Feature
September is Gynecologic Cancer Awareness Month
HealthyWomen National Survey Focuses on Cervical Cancer Attitudes and Behavior
(Editor's note: This is the latest article in the monthly service provided by CLUW from HealthyWomen. Each article addresses a topic large numbers of respondents asked for in the CLUW/HealthyWomen 2015 survey. Note that we have added a HealthyWomen link on the top of the homepage. We are archiving previous 2016 articles there.)
For many years, CLUW sponsored a program focused on cervical cancer prevention, Cervical Cancer Prevention Works. Although the program is not currently active, CLUW continues to be committed to make sure union women know that cervical cancer is preventable and how to prevent it.
Although, cervical cancer (caused by high-risk HPV) is preventable and so are other HPV-related cancers (mouth and throat cancers in men), the numbers of these cancers in the U.S. keep rising. Read more about this here. We hope you find this article and the video helpful. For more information on cervical cancer prevention, click here.
Below is the short video noted above from our health partner, HealthyWomen.
August Health Feature
National Immunization Awareness Month
authored by Elizabeth Battaglino, RN, HealthyWomen Cofounder and Women's Health Expert
(Editors note: This is the latest article in the monthly article service provided by CLUW from HealthyWomen. Each article addresses a topic large numbers of respondents asked for in the CLUW/HealthyWomen 2015 survey. Note that we have added a HealthyWomen link on the top of the homepage. We are archiving previous 2016 articles there.)
August is National Immunization Awareness Month, created to bring attention to the importance of vaccines, arguably one of the top 10 health achievements for disease prevention of the past century.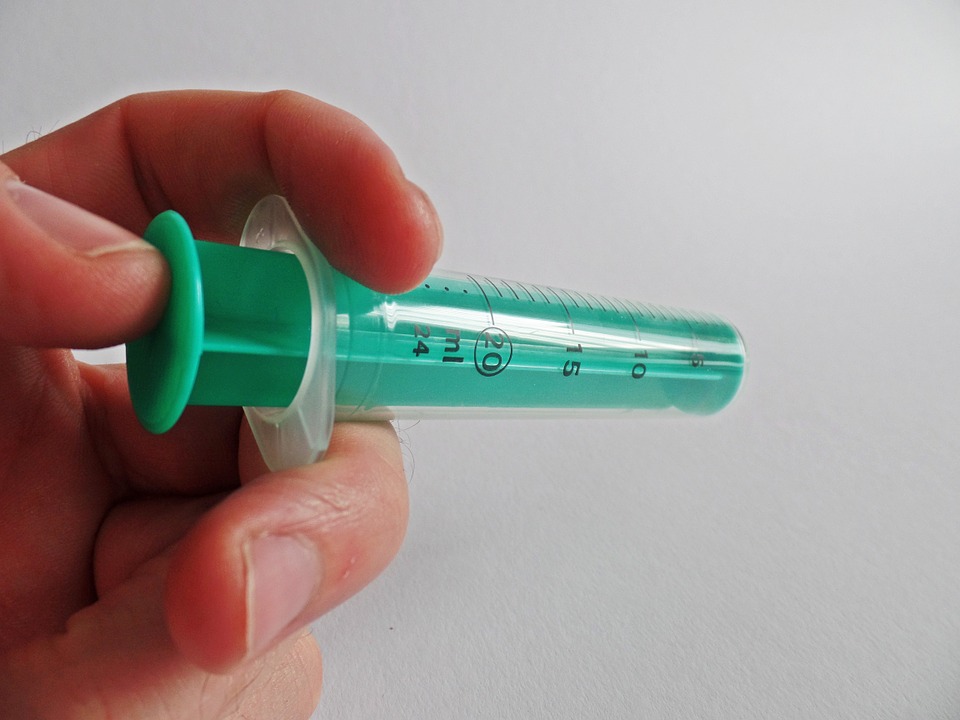 The creation of the smallpox vaccine developed in the 1790s by country doctor Edward Jenner was the start of reducing mortality rates from formerly deadly diseases. Vaccines work by imitating disease agents, then stimulating your immune system to build defenses against them. More than a dozen serious diseases can be prevented with vaccines.
With children and young adults returning to school shortly, it's time to think about vaccines.
Are their vaccines up to date?
Are yours?
If you think vaccines are just for children, they're not. Throughout our life spans, we need vaccines. They can be invaluable for babies and young children, preteens and teens, pregnant women—and all adults, as well.
You may be worried about the risk of vaccines, but compared to other types of risks, the odds are quite low. For instance, less than one person per 1 million doses of the measles, mumps and rubella vaccine will suffer a serious allergic reaction. Compare that with the risk of dying in a motor vehicle accident (139 per 1 million) or from unintentional poisoning (99 per 1 million) and it's clear to see that the risk is relatively small.
Without the measles, mumps and rubella vaccine, your risk of serious disease increases. Measles can lead to ear infection, pneumonia, seizures, brain damage and death. Mumps can lead to deafness, meningitis, painful swelling of the genital organs and, rarely, sterility. If a woman gets rubella while pregnant, she can have a miscarriage or a baby born with serious birth defects. Those risks are all greater than the very slight risks from getting the vaccine.
And although these diseases are now much less common in the United States than they were before vaccines were available, they could return if people stop getting vaccinated, warns the Centers for Disease Control and Prevention.
If you're conflicted about whether or not to get vaccinated, here are some other important facts to consider:
Vaccines can prevent the risk of serious diseases common to the United States, such as

influenza

, pertussis and shingles. These diseases are easily spread.

Having a

chronic

health condition (like

diabetes

, heart or lung disease) can put you at risk for complications if you contract certain diseases (see above). A vaccine is your protection against not only the disease itself, but further problems should you contract it.

You're not only protecting your own health by getting vaccinated, but you're also protecting others, because most of the vaccine-preventable diseases are contagious, like influenza, meningitis and whopping cough. (And you're also protecting the spread of disease to people who cannot get immunized, like newborns and, in some instances, pregnant women or people with compromised immune systems.)
People who travel overseas may need additional vaccines, depending on where they go. Click here for more information from the CDC.
As an adult, you may be unsure of what vaccines you need. Because recommendations change periodically, it's important to check with your health care provider. Most of the time you need immunizations to protect against the following:
Influenza (flu)

Tetanus, diphtheria and pertussis (whopping cough), if you have not previously received a Tdap vaccine

Shingles for adults 60 and over

Pneumococcal for adults 65 or older or adults with certain risk factors

Hepatitis

B for adults with diabetes or who are at risk
Some people will also need vaccines to protect against HPV, hepatitis A, meningococcal disease, chickenpox and measles, mumps and rubella.
Click here for the CDC's more detailed list by vaccine and by age.
It's also important to keep in mind that you sometimes need to get immunized against illnesses if you weren't protected as a child. For example, if you were born after 1957 you may need a measles, mumps and rubella vaccine, also known as MMR. Other times, you may need to get boosters because the vaccines can wear off over time. One example is the Td vaccine (tetanus and diphtheria), which needs to be repeated every 10 years.
Vaccines are widely available through doctors' offices, health departments, pharmacies and even some workplaces.
July Health Feature
Many Sunscreens Aren't the SPF They Claim to Be
from HealthyWomen's Summer Safety area
by Stacey Feintuch
(Editor's note: This is the latest article in the monthly article service provided by CLUW from HealthyWomen. Each article addresses a topic large numbers of respondents asked for in the CLUW/HealthyWomen 2015 survey. Note that we have added a HealthyWomen link on the top of the homepage. We are archiving previous 2016 articles there.)

When you head out into the sun, you know that you and your family should be liberally covered in sunscreen, even if it's cloudy or freezing out. Sure, you sometimes don't use or reapply enough sunscreen or fail to rub it in properly. And you may ditch the hat and cover-up since they just don't match your new bikini. But you rely on that product—with its SPF touted on the label—to keep you and your family safe from the sun's harmful rays.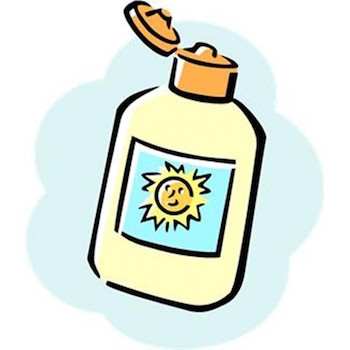 Unfortunately, your sunscreen may not be protecting you as much as you think, according to a new report from Consumer Reports. The magazine tested and rated more than 60 sprays, lotions and sticks with sun protection factors (SPF) of 30 or higher. They found that 28 of them weren't the SPF they claimed to be on the label. And three had an SPF of less than 15. That's not enough sun protection! The American Academy of Dermatology (AAD) recommends choosing a sunscreen with an SPF of at least 30.
The magazine says they've seen this pattern of results over several years. Of all the sunscreens they've tested over the past four years, half came in under the SPF on the label and one-third were under SPF 30.
Why is this happening?

The U.S. Food and Drug Administration (FDA) doesn't test sunscreens regularly. Rather, it requires that manufacturers test their products. But companies don't have to give the FDA the test results (just keep them on-hand in case the FDA asks for them). And products only have to be tested on people when a new product is released or when one is reformulated.

Why is this a big deal?

The sun may feel good as it warms your skin, but it can be harmful to you. Overexposure to UVA (aging ultraviolet rays) and UVB (burning ultraviolet rays) that are emitted from the sun can lead to skin cancer, says the AAD. UVA rays can also prematurely age your skin, causing wrinkles and age spots. UVB rays are the primary cause of sunburn.

So what should you do?

Your best bet is to choose a chemical sunscreen (also known as organic)—which means it contains carbon compounds—with an SPF of 40 or higher. That will give you a better likelihood of getting a product with at least an SPF of 30.
A few of our top sun safety tips include:

Apply liberally. You want to use enough sunscreen to generously coat all skin that won't be covered by clothing, says the AAD. The average person needs 1 ounce, which is the equivalent of about 2 tablespoons—enough sunscreen to fill a shot glass. Your face needs a dollop the size of a nickel. Read more at The 10 Biggest Sunscreen Mistakes.

Apply it before you go out. It takes about 15 minutes for your skin to absorb sunscreen. So you want to apply sunscreen to dry skin 15 minutes before going outdoors, says the AAD. That practice will help ensure that you're protected right when you get outside. Read more at Why Using Sunscreen Is Not Enough.

Apply it even if it's cloudy or overcast. The sun's rays can pass through clouds. In fact, up to 80 percent of the sun's harmful UV rays can penetrate your skin, even on cloudy days, says the AAD. Read more at 9 Sunscreen Booby Traps to Avoid.

Apply even if you're covered. Regardless of whether you're sitting under an umbrella or wearing a hat, put on the sunscreen. Light can bounce onto you from reflective surfaces like concrete or dry sand. And hats are usually not large enough to shade your vulnerable ears, neck and nose.

Reapply often. Reapply sunscreen—even if it claims to be sweat- or waterproof—every two hours or immediately after swimming, toweling off or sweating profusely.

Apply regardless of your skin tone. Anyone can get skin cancer, regardless of the color of their skin. Yes, it's more common among lighter-skinned people, but people with darker skin can still develop skin cancer.

Monitor the expiration date. All sunscreens are required by the FDA to keep their original strength for at least three years. So, toss any sunscreen that's past its expiration date. Otherwise, the product won't provide you with its original strength. No date on the bottle? Mark the purchase date on the bottle with a permanent marker. That way you'll know when to throw it away. Also look for signs that the sunscreen isn't good anymore, such as changes in the product's consistency or color. Toss the bottle and get a new one.
For more information on the health topics mentioned in this article visit the Summer Safety article listed on HealthyWomen.org.
June Health Feature - Mosquito-Born Illnesses
Mosquito-Borne Illnesses: What They Are and How to Prevent Them
from HealthyWomen's Summer Safety area
Mosquitoes are one of summer's biggest annoyances. Their impact can be much worse than itchy bites, because these pests sometimes carry serious illnesses. This summer brings extra concerns because of the mosquito-borne Zika virus.
And the Zika virus disease is just one common mosquito-borne illness in the United States. Here are the basics on Zika, ...
Zika Virus Disease
The Zika virus disease is primarily spread by infected Aedes aegypti mosquitoes. They are found throughout much of the Americas, including parts of the United States.
These mosquitoes, which also spread the dengue and chikungunya viruses, lay eggs in and near standing water in places like buckets, bowls, flower pots and animal dishes. They like to bite people and are aggressive even during the day. They prefer to live indoors or outdoors near people.
While Zika infections are not common in this country and have occurred only as a result of travel, they may increase with the arrival of hot weather and mosquito season. So far, the Zika virus disease has been reported primarily in Brazil and other areas of South America, as well as some cases in Central America, the Caribbean, Mexico, the Pacific Islands and Cape Verde. Read more here.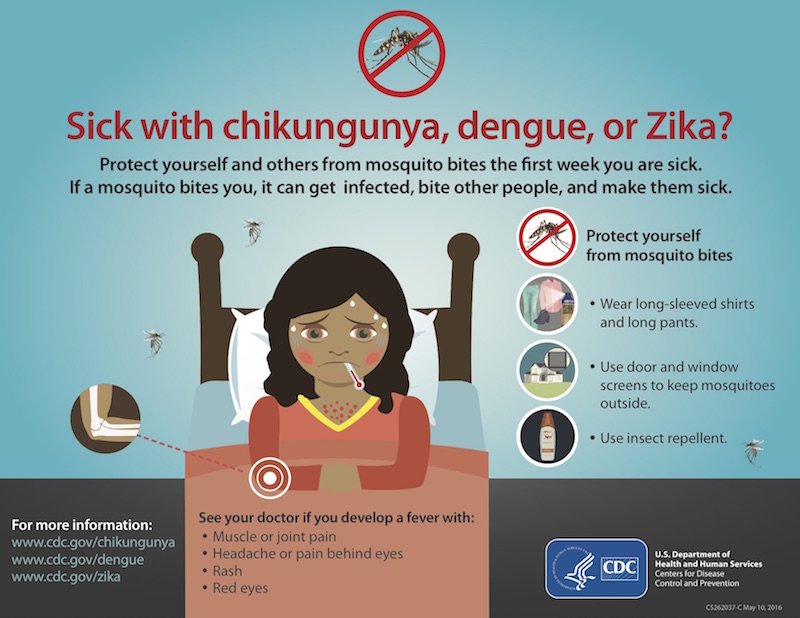 May is Mental Health Month
5 Reasons You Might Be Depressed
from HealthyWomen's Mental Health Center
by Elizabeth Battaglino, Co-Founder, Women's Health Expert, RN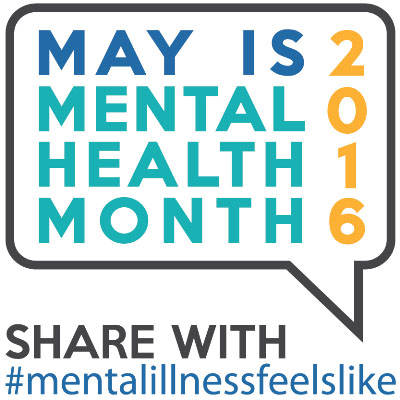 (Note from CLUW's Women's Health & Wellness Committee: May is Mental Health Awareness Month. We feature here an article on the topic from our health partner, HealthyWomen.
The Committee has become increasingly concerned about mental health, due to its prevalence and the lack of affordable, accessible services to secure it in the U.S. Two resolutions adopted at the 2015 CLUW Convention – "Stand Your Ground: Prevent Gun Violence" and "Reform the Criminal Justice System" – recognized the great need for more mental health services.
Additionally, a convention speaker addressed the issue and gave us a Mental Health and Wellness Resource Guide, which you can find under "Convention Resources" on the CLUW homepage.
Mother's Day begins National Women's Health Week, an excellent time to focus on our health and Health & Human Services' Office of Women's Health provides the tools for women to lead healthier lives at any age.)

The sun's out, summer is upon us, the weather is finally warming up. Many people—especially those living where winters get cold—are emerging from the "winter doldrums," finally opening up the windows, feeling more energetic and hopeful and spending more time outdoors.

Seasonal affective disorder (SAD) affects about 4 percent to 6 percent of people, and another 10 percent to 20 percent suffer from a mild form of this seasonal depression.

But weather and seasons aren't the only reasons people get depressed. Depression—with feelings that range from discouragement to hopelessness—is a serious mood disorder that can cause severe symptoms, and not just seasonally. It affects approximately 19 million Americans in a given year.

Most of us get depressed or "down" every once in a while, but major depression is different: it's felt most of the day, for nearly every day of the week for at least two weeks and it interferes with your daily life. Severity, duration and the presence of other symptoms distinguish depression from ordinary sadness.
Depression is one of the most common mental disorders in the United States and is caused by a combination of genetic, biological, environmental and psychological factors, according to the National Institute of Mental Health. Due to its myriad causes, there are many treatments and combinations of treatments including medication and non-drug approaches such as psychotherapy and other types of therapies including electroconvulsive therapy (ECT), as well as alternative approaches like herbs, supplements, hypnosis and meditation.

Depression is complicated, and so are the reasons for it. Sometimes you have to look beyond the obvious to search for and identify what is causing your depression. Once you find it, you may be closer to knowing how to treat it. Here are some possible causes:

1. Summer weather. If you thought SAD only struck in the wintertime, you're wrong. It can also happen in the summer. There can be many reasons: a disruption in your normal routine, increasing heat and humidity, or body image issues.

2. Underactive thyroid. Having a thyroid that is underactive, or sluggish, has been linked to depression. In hypothyroidism, which affects almost 10 million Americans, the thyroid not does produce enough thyroid-stimulating hormone, which can create a wide range of symptoms, including depression, mood impairment or trouble with concentration. Blood tests to measure your thyroid function can confirm this condition, which is treatable with medication.
3. Inadequate sleep. There's a powerful link between sleep and depression, and it works both ways. Depressed people may have more trouble sleeping, but lack of adequate sleep can also lead to depression. Being exhausted can make you feel tense and irritable and be much less likely to get proper exercise, which can also prevent you from feeling your best. Regular exercise has been proven to reduce stress and help alleviate feelings of anxiety and depression.

4. Internet addiction. This might be an example of "some is good but more is not." British researchers who studied the Internet's role in depression found that "Internet addicts" had a higher incidence of moderate to severe depression. Could be that depressed people are more drawn to the Internet, or it could be that the Internet is causing depression by socially isolating people or causing them to feel bad about themselves when they see social media accounts of everyone else's glorious vacation, reunion, party or other celebration. The study's lead author is quoted as saying, "The Internet now plays a huge part in modern life, but its benefits are accompanied by a darker side."

5. Urban dwelling. Where you live can affect your mood. One reason could be stress. A 2011 study in the journal Nature found that mood and anxiety disorders were more commonly found in city dwellers than in those who lived in rural regions. City dwellers showed more activity in the part of the brain that regulates stress than those who lived in quieter, more peaceful environments. In fact, the risk of mood disorders has been found to be up to 39 percent higher among urban dwellers. Just being out in nature helps fight depression and can improve your mental health and well-being, according to a recent study from the University of Essex.

Researchers don't know exactly what causes depression, and there may be many factors. It may be related to hormones or to an imbalance of certain chemicals in the brain or to low levels of folate. Some people may have a genetic predisposition to depression or other aspects of their medical history that put them at risk. If you think you may have depression, talk to your health care provider immediately. Don't wait another day.

Read More:
Have You Been Screened for Depression?
A Closer Look at Treatments for Depression
Depression: It's Not Only in Your Head
For more information on the health topics mentioned in this article visit the HealthyWomen.org area below.
Mental Health Center: www.healthywomen.org/healthcenter/mental-health
Depression: www.healthywomen.org/condition/depression
March HealthyWomen Feature
How to Keep Your Own Health Records
by Elizabeth Battaglino, Co-Founder, Women's Health Expert, RN
(Editor's note: This is the latest article in the monthly article service provided by CLUW from HealthyWomen. Each article addresses a topic large numbers of respondents asked for in the CLUW/HealthyWomen 2015 survey. Note that we have added a HealthyWomen link on the top of the homepage. We will archive these monthly articles there and provide you there with other information/links related to survey preferences.)
Although many doctors and other health care providers keep complete health records for you, it's also important to create and maintain your own records, in case you're in a situation where that information is needed quickly.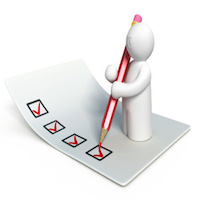 Electronic health records (EHR) are taking the place of paper charts, because they allow for a more streamlined and efficient practice and can be easily shared with other clinicians. These records include comprehensive and important information about things like immunization dates, administrative and billing data, allergies, medications, surgeries, illnesses and conditions you've had or currently have, and reports on imaging, lab results and other tests. Read more

Page Last Updated: Dec 15, 2016 (08:52:00)