2017 Latina Equal Pay Day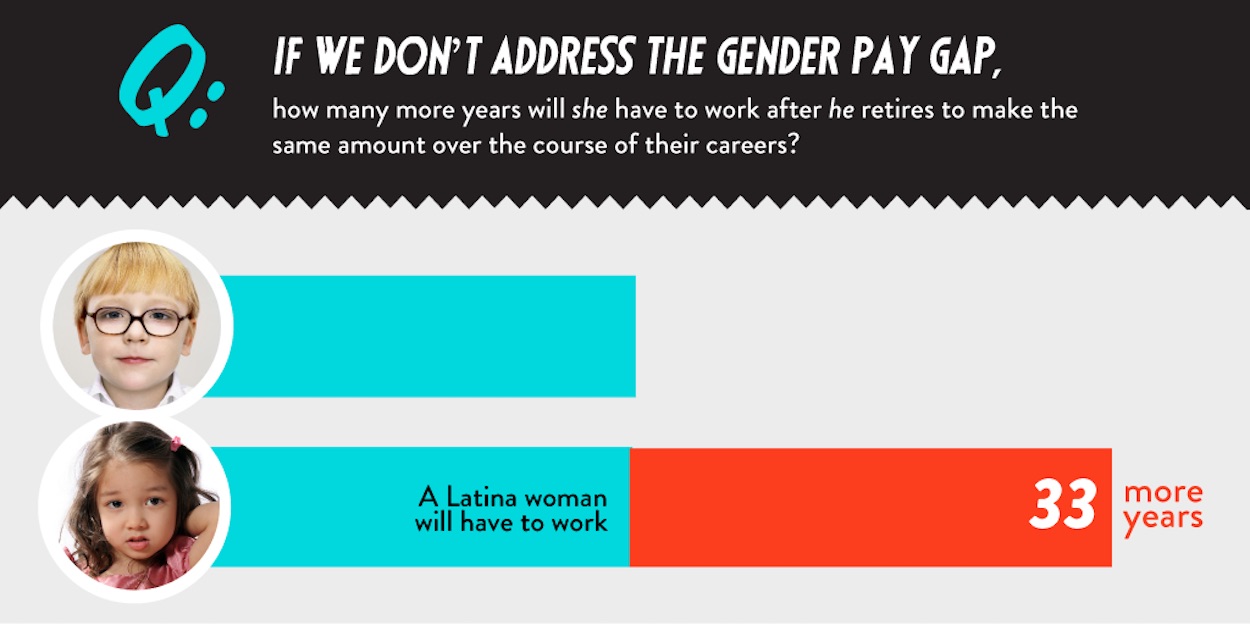 November 2nd Marks Latina Equal Pay Day: CLUW Members Take to Social Media
Throughout 2017 CLUW has recognized each Equal Pay Day by race and gender as it comes up in the year, marking the date each demographics' pay catches up to the earnings of the average white man from the previous year. This Thursday, November 2nd we recognize Latina Women's Equal Pay Day as the last Equal Pay Day of the year, revealing the appalling wage inequality facing Latina workers who make a whopping 46% less than their white, non-Hispanic, male counterparts.
In recognition of this day CLUW and other organizations are taking social media by storm, using the hashtag #LatinaEqualPay to bring the facts out of the shadows and into the public view. A Twitterstorm will take place at 2:00pm ET where we encourage all our CLUW members to join the movement and Tweet figures surrounding #LatinaEqualPay or share what #equalityatwork would mean to you.
Below are some sample tweets we encourage our members to share:
RT to spread the word: 80¢ doesn't tell the whole story. Latinas are paid just 54¢ for every $1 paid to white men. #LatinaEqualPay

Businesses thrive when all employees are treated fairly. It makes business sense to pay Latinas and all workers equitably. #LatinaEqualPay

#DYK Latina workers who are represented by Unions make $242 more per week than their nonunionized counterparts. #LatinaEqualPay

#DYK Latinas are only paid 54¢ for every $1 paid to white, non-Hispanic men? Today marks the day when Latinas' wages catch up. #LatinaEqualPay

A Latina loses more than 1 MILLION DOLLARS over her career to the wage gap. This is lost pay, lost time, and lost quality of life. #LatinaEqualPay
As well as participating in the Twitterstorm all can follow the Latina Equal Pay Summit, which will focus on the solutions and strategies necessary to address the problem, as it is held from 8:30-5:30 ET on Latina Equal Pay Day by watching its live stream on the Labor Council for Latin American Advancement's Facebook Page. Additionally the National Women's Law Center will use #LatinaEqualPay Day to launch a petition on urging the Equal Employment Opportunity Commission (EEOC) to move forward with the EEO-1 pay data collection. A vitally necessary move as in August the current administration halted equal pay data collection, which could shortly leave us all in the dark about the levels of pay inequality faced in this country if steps this petition demands are not upheld.
CLUW members adding their voice to the social media movement not only helps raise awareness amongst our fellow citizens but also lets decision makers in government and in board rooms know that we want equal pay to be a priority now! We won't wait 216 years for Latina women in this country to finally achieve equal pay with white men, which is what a recent projection released by the Institute for Women's Policy Research has found will be the case if we only continue to improve at the current rate.
Latinas are among the most adversely effected by the pay gap so join CLUW and other leaders, advocates, and influencers across the nation who are pledging to take action towards gender parity on Latina Equal Pay Day and every day. Visit www.latinaequalpay.org for updated information.