CLUW Celebrates Women's History Month with Performance of "We Were There"
In celebration of Women's History Month CLUW, with co-sponsors of the Labor Heritage Foundation and the AFL-CIO Office of the Secretary-Treasurer, was proud to sponsor a performance of activist and song-writer Bev Grant's (AFM) inspiring project "We Were There" at the AFL-CIO National Headquarters on March 19th.
"We Were There!" is a multi-media women's labor history project which features voices, songs and projected images depicting our sisters' struggles to fight for their rights and justice for their communities. CLUW President and Labor Heritage Foundation Executive Director Elise Bryant coordinated the local production that you can see by watching the video snippet above as Bev Grant and the performers joined together for the closing song. To hear a full rendition of the title song, performed by Bev Grant with the Brooklyn Women's Chorus, click here.
The hour long program allowed local leaders, including CLUW members Carolyn J. Williams, Connie Cordovilla, Huayra Forster, Tanya Hutchins, Tsika Pasipanodya and AFL-CIO Secretary - Treasurer Liz Shuler among others, to represent historical characters as a tribute and acknowledgment of their work and on-going legacy. See the program for the full list of participants and the extraordinary women they were portraying.
From abolitionist Sojourner Truth, to farmworkers rights activist Dolores Huerta, and with a special addition of CLUW's founding president Olga Madar, the project successfully brought the voices of women's past to the forefront with a powerful musical and visual touch that was truly unique and memorable.
To learn more about this program visit Bev Grant's Website here.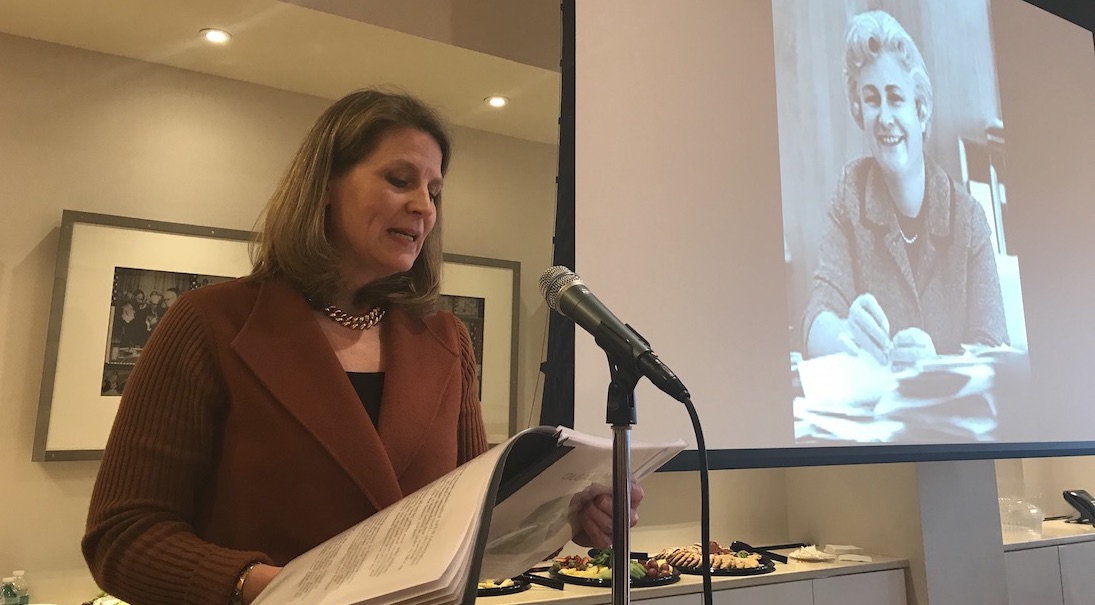 "Liz Schuler performing her role as Olga Madar, the first president of CLUW"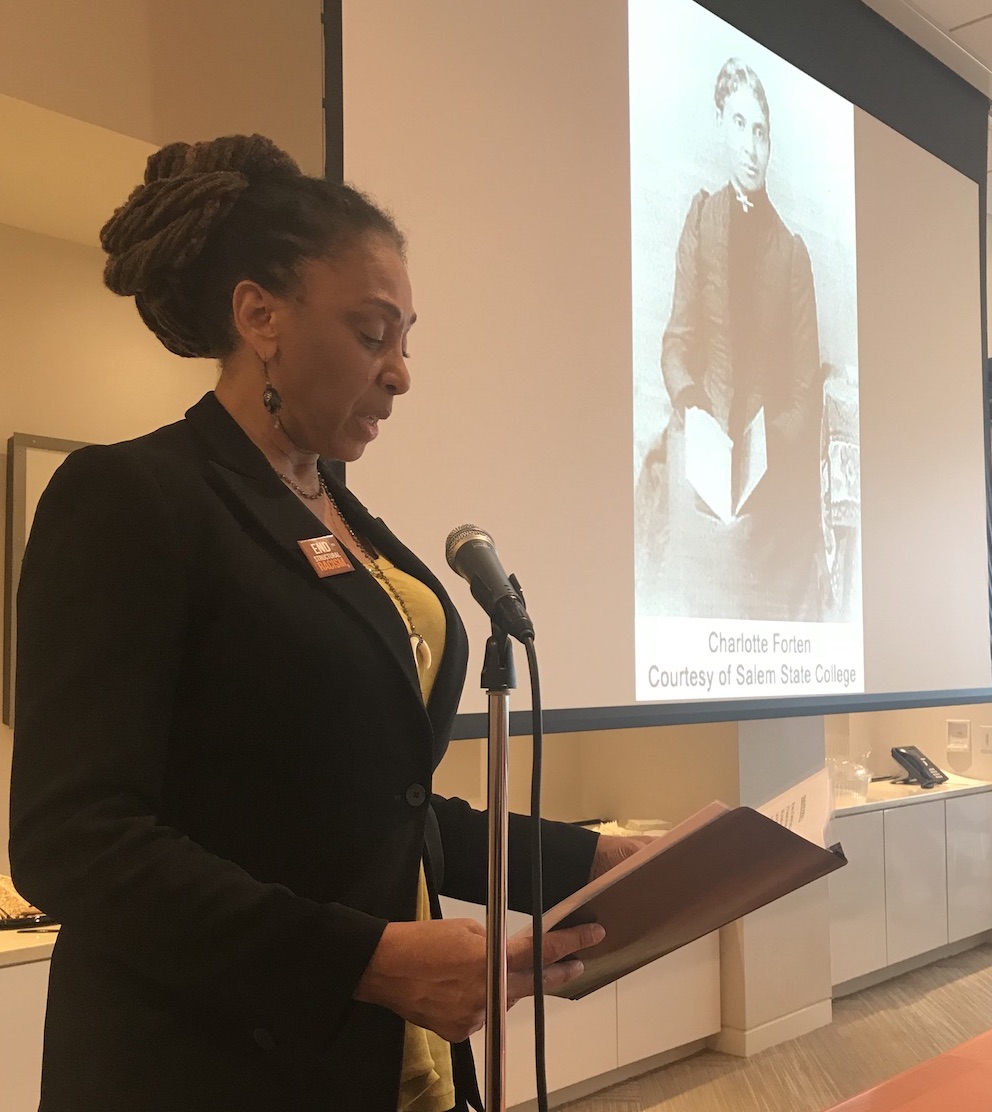 "Carolyn J. Williams plays abolitionist and teacher Charlotte Forten"