CLUW Delegates Set Convention for October 15-18 in Las Vegas
Video thanks to Tanya Hutchins (IAM), CLUW Media and Technologies Committee
On November 29th the National Executive Board voted to hold the 20th Biennial Convention from October 15-18, 2019 at the Tropicana Las Vegas – A Doubletree by Hilton hotel and designated the theme as "SNAP: Coming Together to Change the World!" The first day will be one of interactive workshops designed to further CLUW's work in preparation for the 2020 elections and to build CLUW as a force of women in labor. Please see the flier here with basic information and check back for more details as they become available.
In prioritizing CLUW's growth, the NEB voted to charter the Grand Prairie/Arlington Texas chapter (see photo). Welcome aboard!!
President Bryant opened the session by challenging the over 100 delegates and observers from throughout the country to FEAR: Face Everything and Rise! She spoke about the amazing election results for women including that 14 women were elected to the Senate and 102 to the House; 45 women of color were elected for the first time; the first woman senator from Tennessee was elected and two first time Native American sisters and two first time Latina sisters from Texas were elected; youngest woman elected to Congress; first Muslim women; first woman senator from Arizona, out and bisexual; 589 women ran for office. She concluded with, "This victory is ours – we did this, it was our hard work!" See the full presentation above.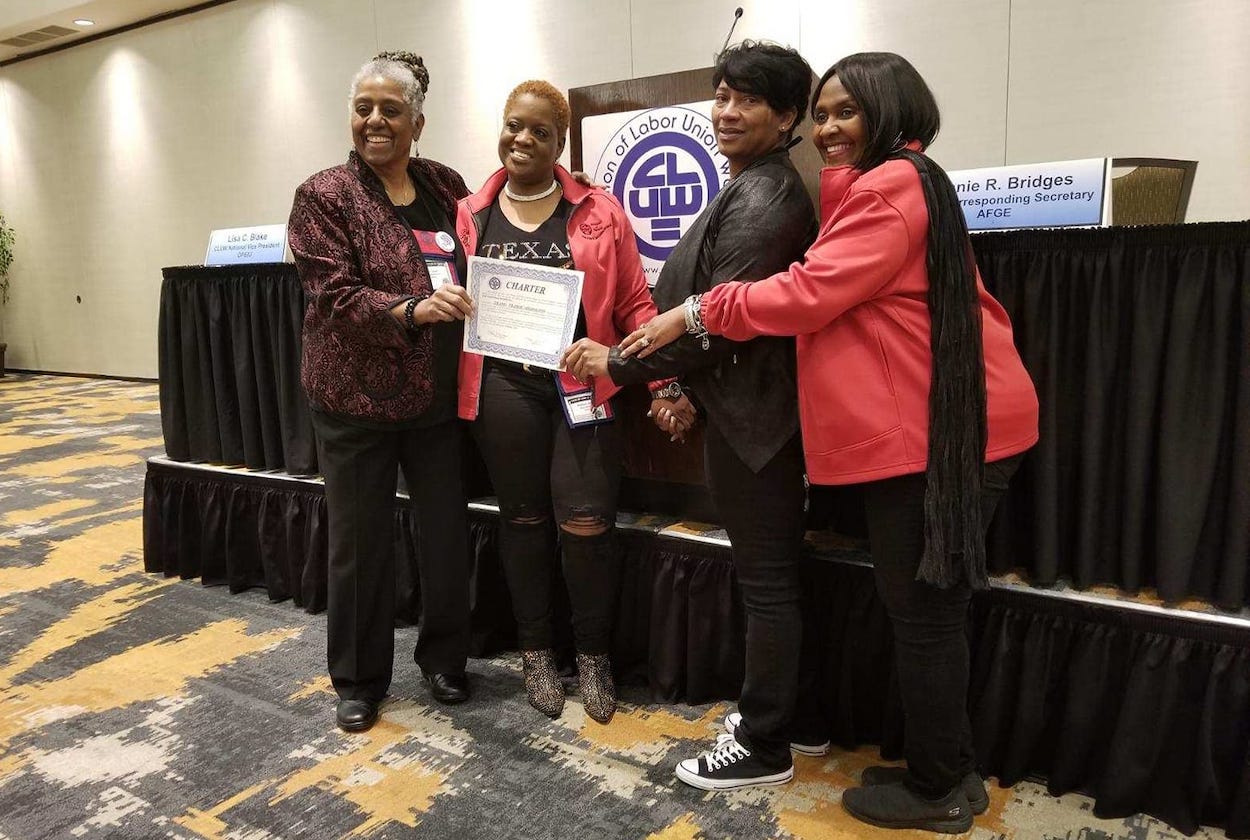 Holding charter, Interim Chapter President Pauline Mims (UAW) with Pres. Bryant and Marquetta Hawkins and Sheila Penny