20th Biennial Convention Workshops Develop New Skills and Inspire Renewed Focus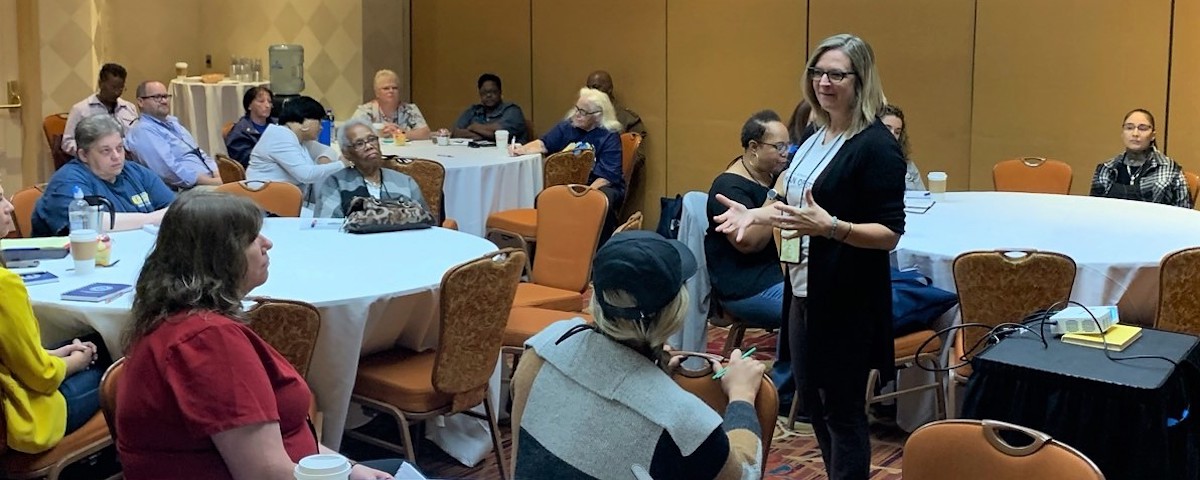 'None of Us Are Free' workshop presenter Lisa Jordan talks to workshop participants
The day before the official start of the 20th Biennial CLUW Convention around 270 attendees from across the nation participated in impactful full day workshops. The workshop choices included past favorites, such as 'Constitution and Finance' that helped CLUW members in leadership roles better understand their responsibilities, as well as topical workshops like 'Speaking Up and Speaking Out' focusing on public speaking skills and 'From Glitter to Twitter' that provided tips, strategies and best practices to enhance social media impact.
Nalishha Mehta, a Raja Yoga meditation instructor and program officer at the AFL-CIO Solidarity Center, taught a new interactive workshop called "Healthy Lives/Healthy Sisters" that explored practical anti-stress techniques for activists who too often invest all their time and energy into the fight for justice and neglect their own well-being. Participant Janus Miller (IBEW) thanked Nalishha for helping her deal with stress more effectively while Joni Oramas (APWU) called the class "very inspiring…Essential to our health and well-being."
'None of Us Are Free: The Impact of Race, Class and Gender Bias,' was taught in two groups; one by Gayle Hamilton, J.D., Associate Director, Labor Studies Center at Wayne State University and the other by Lisa Jordan, Director of Education at USW. Participant Teresa Oller (APWU) was very impressed with the workshop, noting it was "academic and emotional." Ariel McKenzie (IAMAW) enjoyed the "environment that encouraged conversation and transparency and felt safe" to examine and identify personal biases and practice intervention techniques.
The "Women's Rule of Order" workshop, taught by Cheryl Teare, Director of Training and Development, AFT provided information on running orderly, inclusive, and democratic meetings with proper parliamentary procedure. Professional Aviation Safety Specialists (PASS) union member, Ashley Cioffi said the workshop helped her "to clarify and better understand how to serve in the future." In another workshop, the National Officers Council created a strategic plan for outreach, communication and support for chapters and members.
Seventy eight percent of participants gave their workshop an 'outstanding' evaluation rating – a huge success. More Convention articles to come.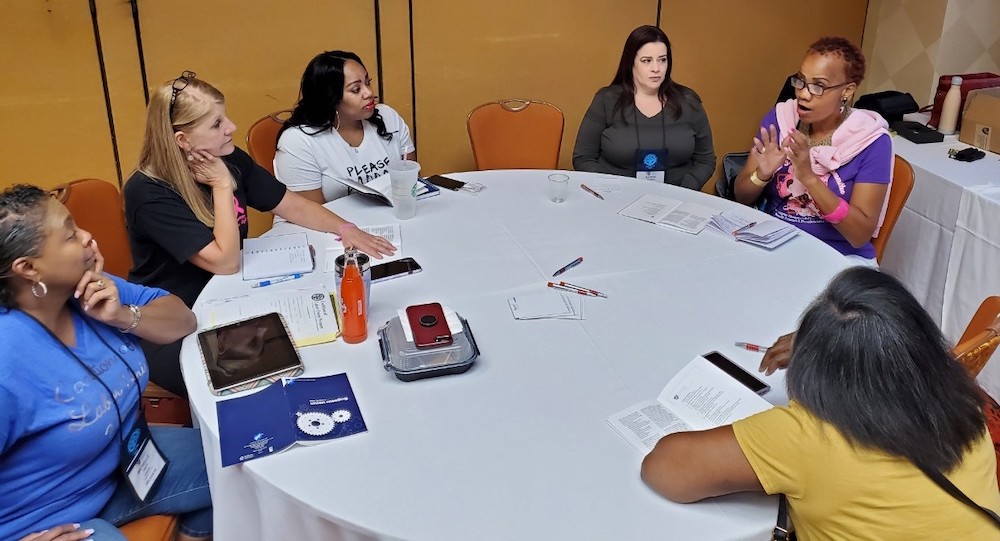 'Women's Rule of Order' workshop attendees discuss parliamentary procedure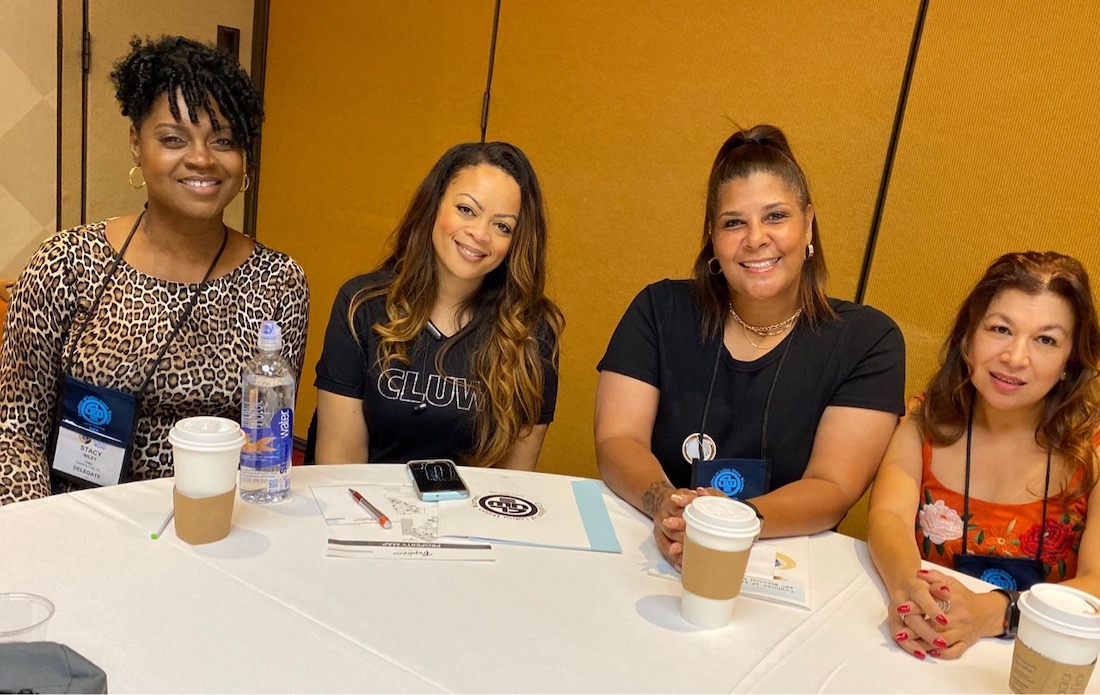 'Glitter to Twitter' workshop attendees