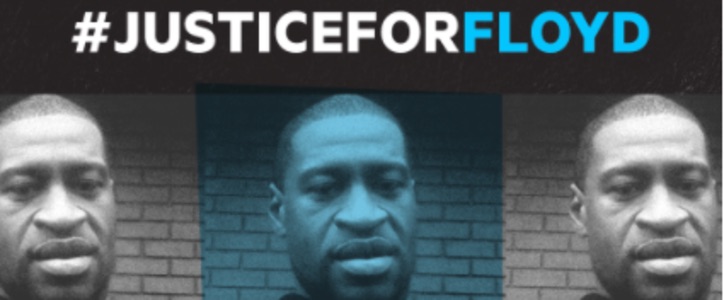 CLUW is deeply saddened and outraged by the senseless police violence and racism that resulted in the recent death of George Floyd, a 46 year old Black man, at the hands of Minneapolis Police Department officers.
For seven minutes, George Floyd and bystanders cried out and pleaded for his life as these officers choked him to death on May 25th. This is an act of police violence committed on an innocent, unarmed Black man. A story that never gets less devastating though we hear it over and over again.
CLUW is dedicated to a world without racism and that starts with holding those individuals and systems that uphold racist violence accountable. We call on all CLUW members and supporters to honor the life of George Floyd and take action.
Please sign this petition by Color Of Change to demand #JusticeForFloyd. The petition calls on the Minneapolis Mayor Jacob Frey to 1) block the pensions of the police officers involved and 2) ban them from becoming police officers ever again. And calls for County Attorney Freeman to immediately charge all four officers involved with murder.
CLUW President Elise Bryant shared the following words, "The senseless murder of an unarmed man at the hands of a police officer is a horrible crime under any circumstances, but the killing of George Floyd at the hands of a white police officer while other officers stood in accomplice is an outrage. White men can march on a state capital with automatic weapons, scream (unmasked) into the face of state police and nary a person is arrested much less beaten or held down until they are choked to death. The Coalition of Labor Union Women call upon each and every state, county and municipal government to put an to the senseless state-sanctioned murder of unarmed Black men and women at the hands of the police."
We are heartbroken. Thank you for taking action.