The Passing of John J. Sweeney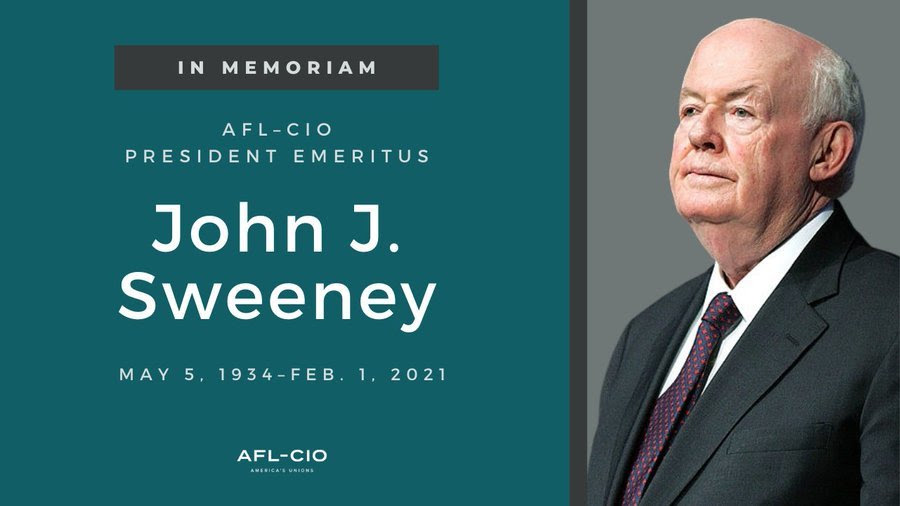 At the Coalition of Labor Union Women, we are deeply saddened by the loss of President Emeritus John J. Sweeney. May the labor movement carry his legacy and inspire us to continue fighting for all workers' rights.
CLUW President Elise Bryant shared the following words:
"All of us at the CLUW join with the AFL-CIO and the late President John Sweeney's family in mourning the loss of a great labor leader. I remember when Mr. Sweeney led the Service Employees International Union in an organizing campaign that trained thousands of member organizers who spread out across the country to bring "Justice for Janitors". We will miss Brother Sweeney, but we can and will honor the legacy of grassroots organizing he leaves behind. John Sweeney, Rest In Peace and Power!"
Thank you for reading and honoring the legacy of labor leader and fighter John J. Sweeney.