Sign Up for CLUW Effective Meetings Workshop on 4/8 & 4/10!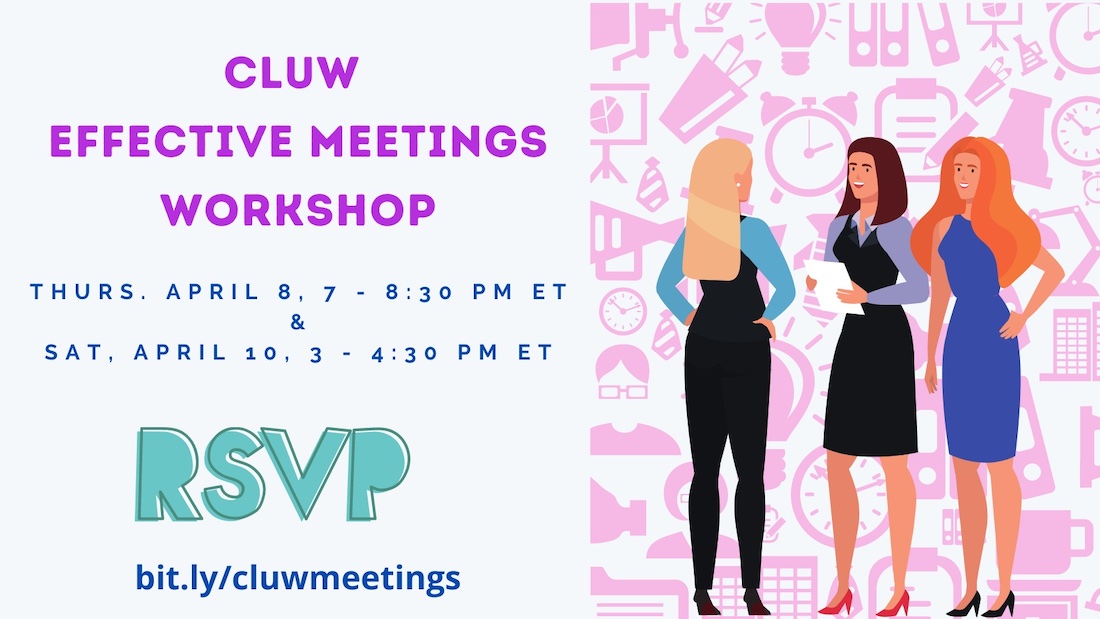 The Coalition of Labor Union Women (CLUW) will host an Effective Meetings workshop on Thursday, April 8, 2021, at 7:00 PM - 8:30 PM ET and Saturday, April 10, 2021, at 3:00 PM - 4:30 PM ET. CLUW Interim Director Hetty Scofield and National Vice President Tarn Goelling (IBEW) will teach both workshops on how to hold effective meetings to ensure your message is heard, resulting in better initiatives and outcomes for your chapter gatherings or at work.
Please click here to RSVP to attend our Effective Meetings workshop on April 8 and April 10!
Thank you for reading and attending our Effective Meeting Workshops!