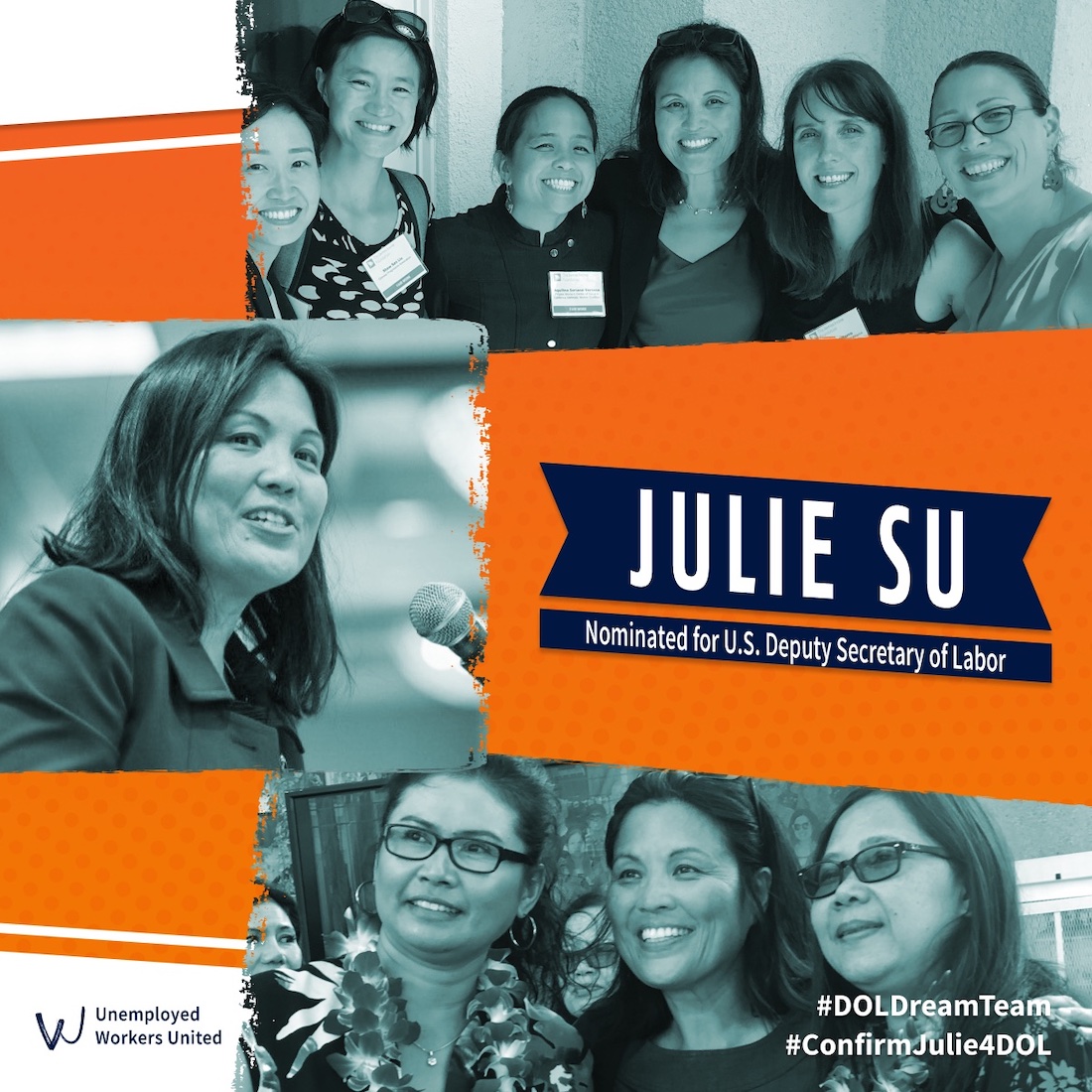 We are just days away from Julie Su's May 16 Senate confirmation hearing on her nomination to be Deputy Secretary of Labor.
We need to contact our senators now!
Please contact your Senator and ask them to "Support Julie Su when her nomination comes before a vote in the full Senate."
Julie Su is a visionary and principled leader who makes government work for workers. Her leadership in California has improved workplace conditions and protections for millions. She isn't done yet! As the nominee for Deputy Secretary of Labor, Julie Su offers the leadership we need for working families across this country. #ConfirmJulie4DOL
Big business and right-wing opposition to Julie's nomination is building, so we must stand together with Julie and lift up the visibility and importance of her confirmation. At this critical moment for working families across the nation, we need Julie's leadership on the federal level.
You can also post social media support for Julie Su, and tag your senator: #ConfirmJulie4DOL
Contact your senator today by email, on Facebook, on Twitter, and tell them to #ConfirmJulie4DOL.
Coalition of Labor Union Women