National Voter Registration Day is September 20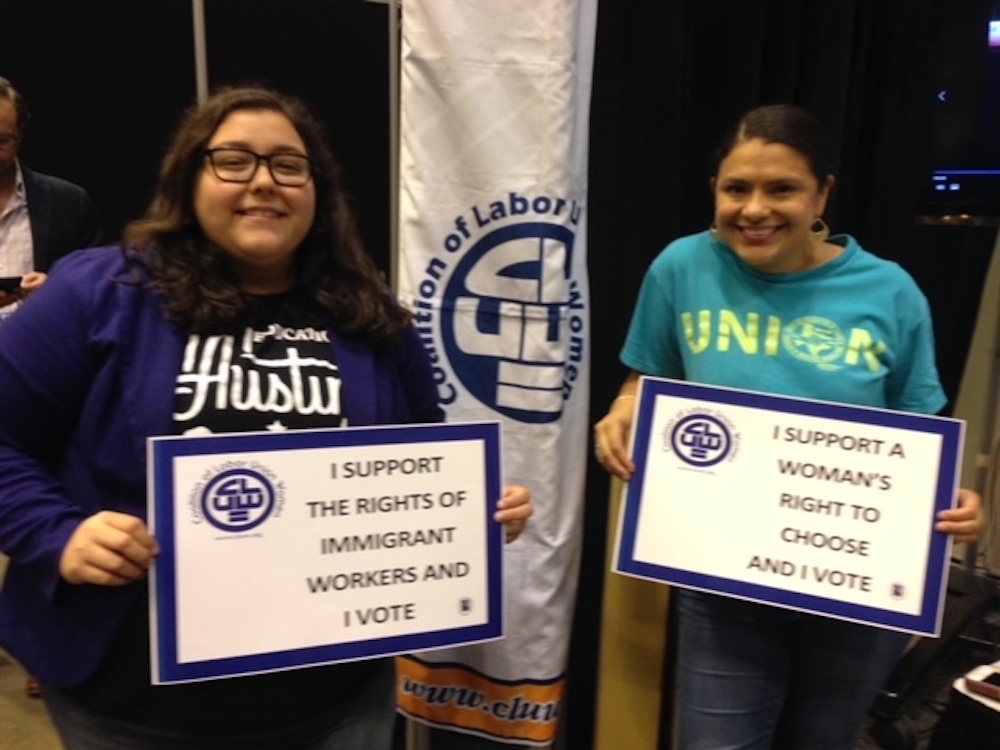 The Coalition of Labor Union Women is partnering with thousands of our friends and allies in supporting National Voter Registration Day this year. If your CLUW chapter or State CLUW has not yet signed up to become a partner, they can do so by signing onto this link. https://nationalvoterregistrationday.org/2022signup/ Once done, information will be shared about how to create an in-person or virtual Voter Registration Day Event and the tools to make it happen. It is not too late.
If you need information about your state rules on registering to vote, you can find them below. If you need to register or know friends and co-workers who need to register, please share.
https://www.nonprofitvote.org/voting-in-your-state/
If you want to check out what activities are happening in your area and you want to join in an existing event, check this map out and know that more events will be populating the map as we get closer to National Voter Registration Day. https://nationalvoterregistrationday.org/events/.
If you are on Twitter you can start tweeting and here are some suggested tweets:
Are You #VoteReady? Make sure you are by getting registered on #NationalVoterRegistrationDay on 9/20!
As many as 1 in 4 eligible Americans are not registered to vote or don't know if they are registered. Be part of the solution and get your community #VoteReady today on #NationalVoterRegistrationDay
Did you know #NationalVoterRegistrationDay turns 10 years old today? Make their birthday wish come true by getting #VoteReady today
Did you know CLUW is helping register voters in our community today?
We're part of National Voter Registration Day. NationalVoterRegistrationDay.org #NationalVoter- RegistrationDay